Kaley Cuoco is moving on.
The Big Bang Theory actress took to Instagram Tuesday to document her newest tattoo — which she specifically got to cover up the one of her wedding date to ex Ryan Sweeting.
"Thank you @nero_sct @studiocitytattoo for helping me right my wrongs," she captioned a picture of herself grimacing at the camera as a tattoo artist works on her back.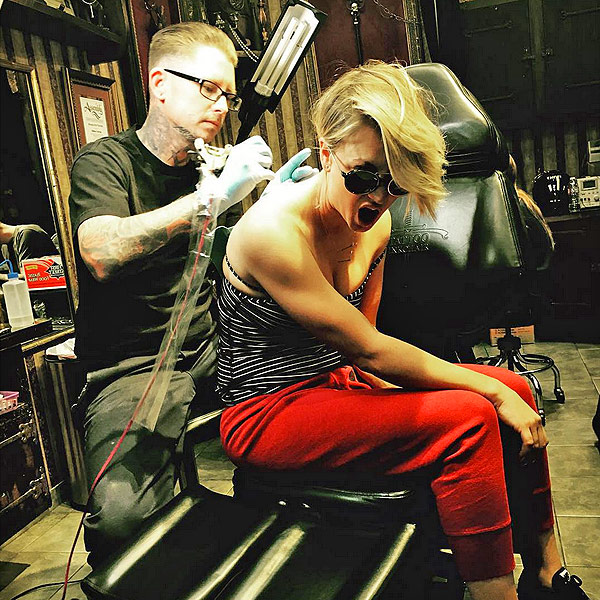 Courtesy Kaley Cuoco