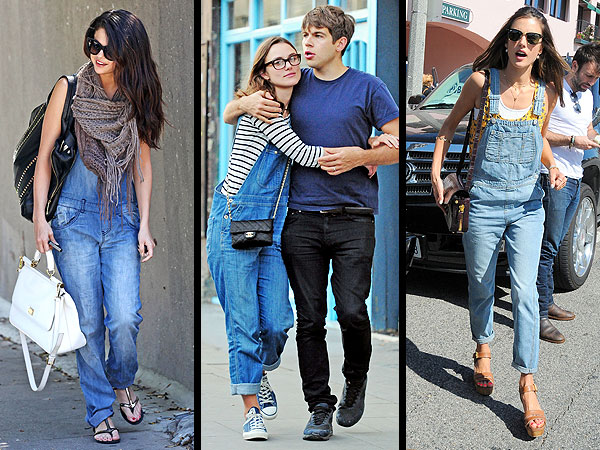 AKM-GSI; XPosure; AKM-GSI
There are some trends we were so sure would never come back, like neon crushed velour and polyester floral print bell-bottoms. And until recently, we were pretty sure we could add overalls to that list.
But now that we've seen the style on some of Hollywood's most trendsetting stars, we are starting to come to the realization that we may have discarded our pair from sixth grade a little too hastily.
RELATED: Vote on more questionable star style in Obsessed or Hot Mess?
Read More