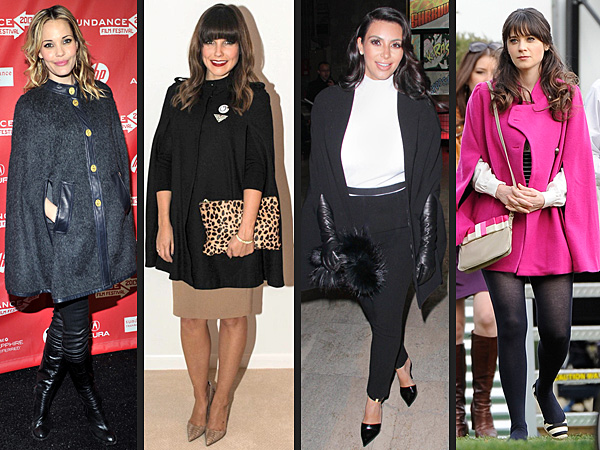 Getty, Sipa, Splash News Online, Bauer-Griffin
The ridiculously cold weather in N.Y.C. this week has all the StyleWatch editors reaching for creative ways to keep warm, yet even the most fashion-forward of us have not taken the bold step of topping off our outfits with a cape. After seeing four stars in four days stepping out in these dramatic jackets, however, we're thinking we may need to get on board this trend train.
First, Leslie Bibb bundled up at Sundance in a buttoned Coach number. Then Sophia Bush was spotted at an Inauguration party in a sweeping Mango cape. Kim Kardashian brought her usual sartorial drama in a cloak draped over her menswear ensemble at Paris Couture Week, and on Wednesday, Zooey Deschanel did her quirky-girl thing in a magenta Corey Lynn Calter creation.