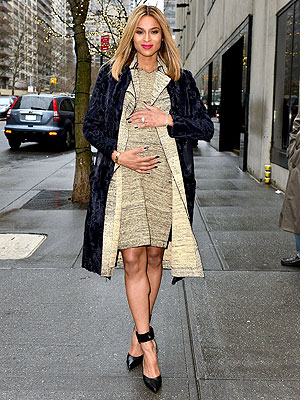 James Devaney/Wireimage
Ciara may be busy prepping for a new baby, but that's not slowing the singer down when it comes to planning her wedding to fiancé Future.
The singer — who is also gearing up to perform at the Grammys afterparty on Jan. 26 — already has some plans in mind, but the date will most likely be decided after the couple welcomes their first child together this spring.
"We're definitely working on things every day," she told PEOPLE at Degree's pre-Grammy press day Tuesday in N.Y.C. "I'm going to do things in advance. Luckily, I have time still to work on everything. I feel like it's going to work itself out though, because at least me and my fiancé are talking over things. So when it's time to start working with a wedding planner it will like be A, B, C, boom. We'll have a vision."
RELATED: Get the latest on celebrity weddings here!
The singer also has a vision for her dress. "I'm starting to get there. I want elegant and classic to be the theme," she shared. "I don't know exactly what it is yet, but I do want it to be a little vintage-y, like something my mom would have worn, with a modern twist. I have an idea of the feeling I would love. I want to go a little throwback." Read More