Who tried it: Alex Apatoff, Senior Style Editor and Brittany Talarico, Associate Style Editor
What is it: The smash-hit website brings the experience to a storefront in NYC's Flatiron neighborhood for those who are shy about renting online. You try on any number of looks in the store, rent them from the checkout and mail them back just like you would a normal RTR order.
Why we did it: We're already well-versed in the online RTR experience (among our staff, we've rented looks for the Oscars, the Grammys and countless weddings) and when they invited us to check out the just-opened store before NYFW, we couldn't resist.
Level of difficulty: Fairly high if you live out of town. Pretty painless if you're down the street, especially if your stylist "clicks" with you right away.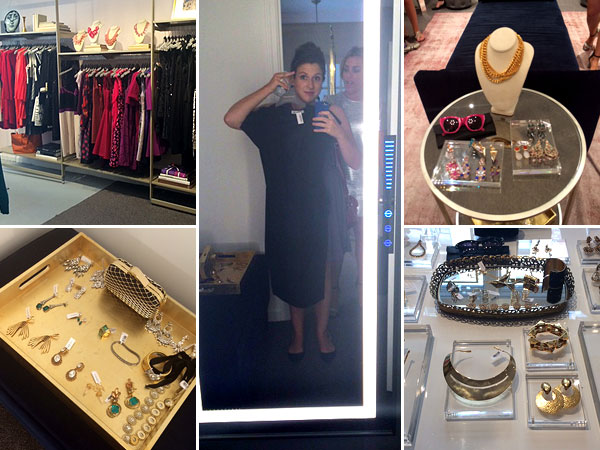 Courtesy Alex Apatoff