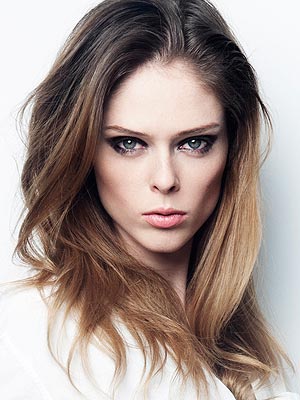 Courtesy Coco Rocha
Meet supermodel (and star of 'The Face') Coco Rocha, who's sharing her experience filming the high-stakes modeling competition on Oxygen. Rocha, Karolina Kurkova and Naomi Campbell each select four girls to compete on their team, with losing teams submitting models for elimination each week. In her second blog, Rocha explains why she questions Campbell's behavior and why mean models rarely "make it."
This week's episode begins with Christy (Team Karolina) making obnoxious remarks. She ignorantly claims Stephanie (Team Coco) needs to "work out every day." There's no such thing as one perfect body type, just like there isn't just one ideal skin or eye color.
One thing that does make or break a model's career is her attitude, and this girl has a horrible one. At the end of the day the only thing you can't work off at the gym is an ugly personality. With very few exceptions, mean girls do not make it in my industry.
"She Won Fair and Square:" The 60-sec. test shoot involves striking as many usable poses possible while modeling eyewear. I teach the challenge, showing the girls my "160 poses in 60 seconds" routine – they get the idea that it's OK to let go.
Team Coco does fairly well, but I'm really impressed with Madeline and Devyn from Team Karolina. Zi Lin never once thinks to actually put the glasses on her head and Sandra ends up with hair across her face in almost every shot. I later realize all of Team Naomi are in the bottom three and it was me who put them there. This will go over well.