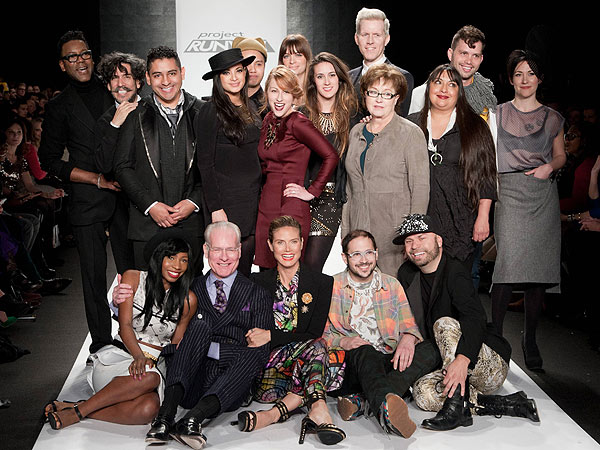 David M. Russell/AETN
If you're tuning into the Project Runway finale tonight and find yourself muttering "I want that!" as the models walk by, you're in luck: We're giving a reader the opportunity to wear one of the dresses created by the final contestants and shown at New York Fashion Week.
We can't give away any spoilers or reveal who your dress could be made by, but it's truly couture — the only one of its kind! — and sure to be the most glamorous thing in your closet.
Need we say more? To enter, tweet us @stylewatchmag with a photo of Project Runway judge and host Heidi Klum from PeopleStyleWatch.com. The first to do so will win the dress straight from the runway (and bear in mind as you enter, this will be sized to fit the models!)
Read the rules below, and don't forget to tune in tonight to see which dress you just may win!