Raise your hand if you can't wait for the weekend! Well, now, put it down, people are staring. But if you're like us, you're already planning ahead for your next three big outfits, and we're here to provide inspiration. Below, check out a low-maintenance date night look, the perfect Saint Patrick's Day party outfit and something to wear to work on Monday to celebrate spring being on its way.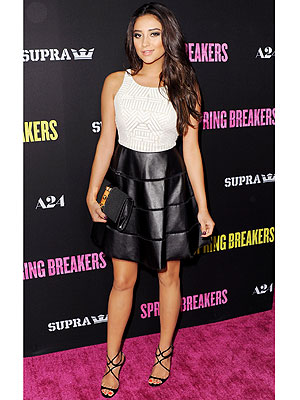 Jon Kopaloff/FilmMagic
Saturday night: This is the ultimate guy-hot outfit: it's totally low maintenance and effortless while still having smoking "bad girl" touches like a leather skirt and strappy sandals. This $97 Minkpink dress has the same breezy look as Shay Mitchell's Sachin + Babi dress, and these Calvin Klein heels, $79.99, show just the right amount of skin.