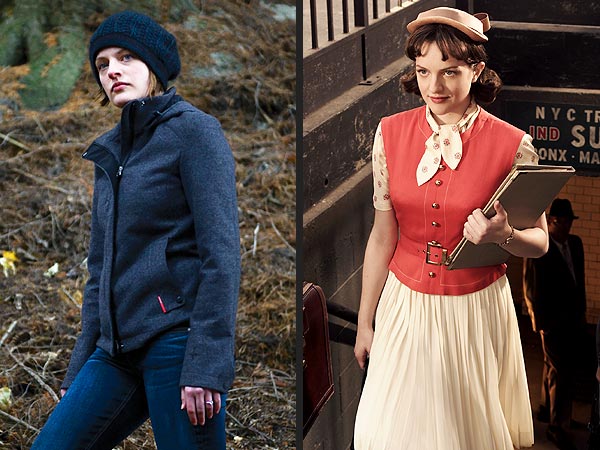 Parisa Taghizadeh/Sundance Channel; Carin Baer/AMC
Though we're obsessed with the costumes on Mad Men, we've heard those corsets and pencil skirts can be quite uncomfortable. Which is why actress Elisabeth Moss was excited to find out that the wardrobe for her new miniseries, Top of the Lake, was just the opposite of her usual '60s look.
"It was honestly so awesome for me to be able to put on jeans and a T-shirt and a hoodie and boots," Moss told PEOPLE at a recent Sundance Channel TCA event in Pasadena, Calif.
In Top of the Lake, Moss plays Robin Griffin, a New Zealand detective searching for a missing girl. "She's super bad-ass," Moss said of her character. "It was a dream to run and jump on lakes and shoot guns."