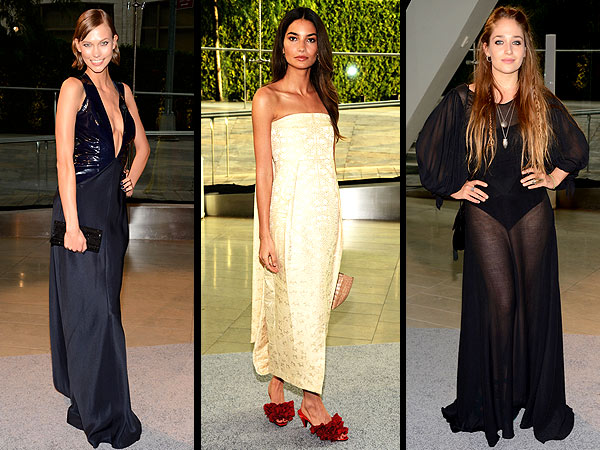 Kevin Mazur/WireImage (3)
Earlier today, we picked our favorite looks from CFDAs past. And while there were certainly some pretty dresses at Monday night's awards ceremony, we have a feeling that the ones that will stick with us are the more daring looks we saw.
Karlie Kloss got a little racy in her plunging midnight blue gown with patent accents. The model is a style chameleon and can be sweet or sexy, but there was no doubt what mood she was in at the event in this navel-grazing look.
RELATED PHOTOS: See all the hottest looks from Monday's CFDA awards!
Read More