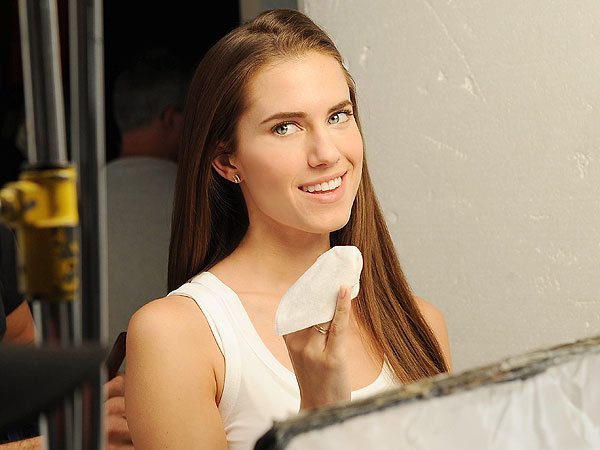 Michael Simon/Startraks
If you sit next to Allison Williams on an airplane, we're just going to warn you: She might start washing her face. In her seat.
"When I fly, halfway through the flight, I like to give myself a face wash," the Girls star — and new face of Simple skincare — tells PEOPLE. "I just sit there and turn toward the window and use a wipe."
Yep, she's that serious about skincare! Which is why joining with Simple — whose products are formulated for sensitive skin — was a no-brainer for the rising star.