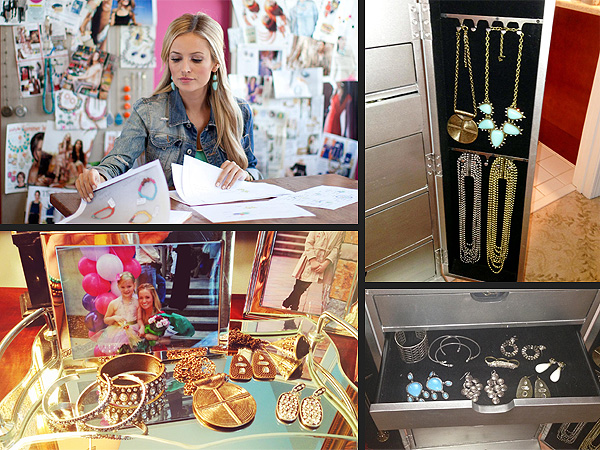 Courtesy Emily Maynard
She may not have landed permanent arm candy on The Bachelorette, but Emily Maynard doesn't mind — she's designing her own these days.
The Southern beauty, who was not afraid of a little bling on the show, just launched her own jewelry line, Emily Maynard for Towne & Reese.
Inspired by "antique shows, my mother's jewelry boxes, just anything around me," Maynard's designs showcase tribal details with many pops of color, as she shows in these exclusive peeks at her own personal jewelry boxes and dresser display, now stocked full of her designs.
"I love jewelry," she tells PEOPLE. "One of the fun parts of it is there's no right or wrong way to wear it. As long as it makes you feel good, who cares what other people think?"
RELATED: Check out the most genius jewelry storage we've ever seen!
Read More