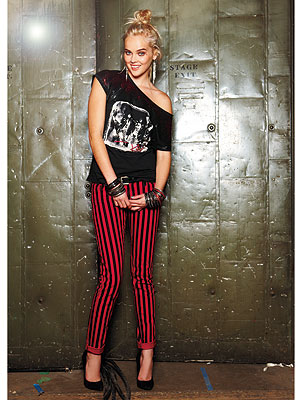 Courtesy Kohl's
American Idol just got a lot more stylish.
Fresh off the news that designer Tommy Hilfiger is joining the show as an image advisor, the show today announced plans to launch an exclusive clothing collection at Kohl's stores. The line — Authentic Icon (AI) — will debut in April 2012 and feature separates for young men and women.
The clothes will be on shelves through June — to coincide with the run of the show — and according to a rep for Kohl's, contestants will wear the looks in upcoming episodes.
"It was a natural extension to partner on a line of American Idol-inspired apparel that captures the essence of our rich music, style and performance heritage," David Luner of FreemantleMedia Enterprises (the show's production company) said in a release. Added Rick Darling, president of LF USA (which is helping to create the clothes), "The American Idol collection will build upon the powerful influence of music and entertainment on today's fashion-conscious consumers."