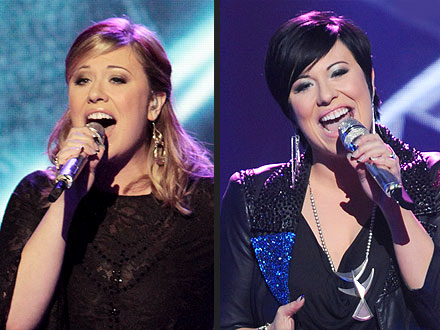 Carin Baer/FOX; Michael Becker/FOX
Usually Erika Van Pelt rocks the American Idol stage with her voice, but Wednesday night, she made an equally lasting impression — with her hair.
Before delivering a rousing rendition of Billy Joel's "New York State of Mind," she debuted a dramatic new look. Under the guidance of the show's new image advisor, designer Tommy Hilfiger, she shed her long blonde and red-streaked locks for a short, jet-black hairdo.
"I knew I wanted to do something drastic with my hair," she told PEOPLE after the show. "I get this sense of liberation when I get my hair cut. It's a stress reliever for me, to be honest."