American Idol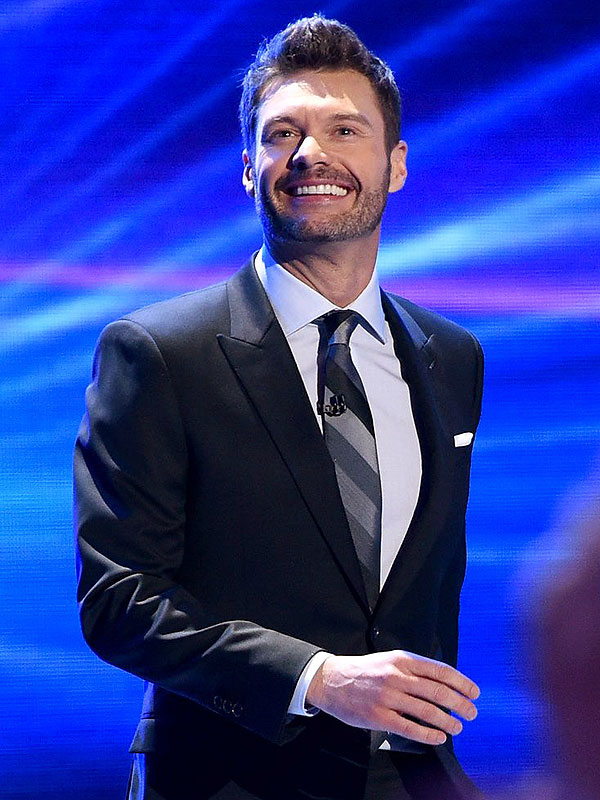 Michael Becker/FOX/Getty
By now we're used to Jennifer Lopez's bold wardrobe choices. From ultra-plunging necklines to cape-adorned gowns covered in sequins, the star loves to make a style statement. But she somehow managed to out -J.Lo herself, wearing a dramatic white design that transformed into a projection backdrop during her performance on American Idol Thursday night. And because we're still talking about her crazy, extravagant work of art, we got all the exclusive details on the custom-made confection straight from the gown's creator (and J.Lo's stylist!), Mariel Haenn!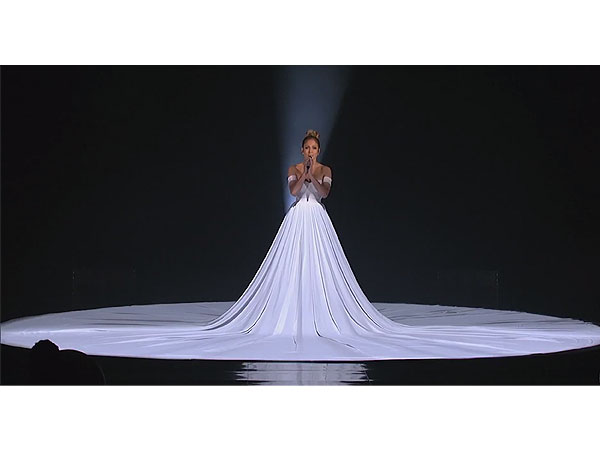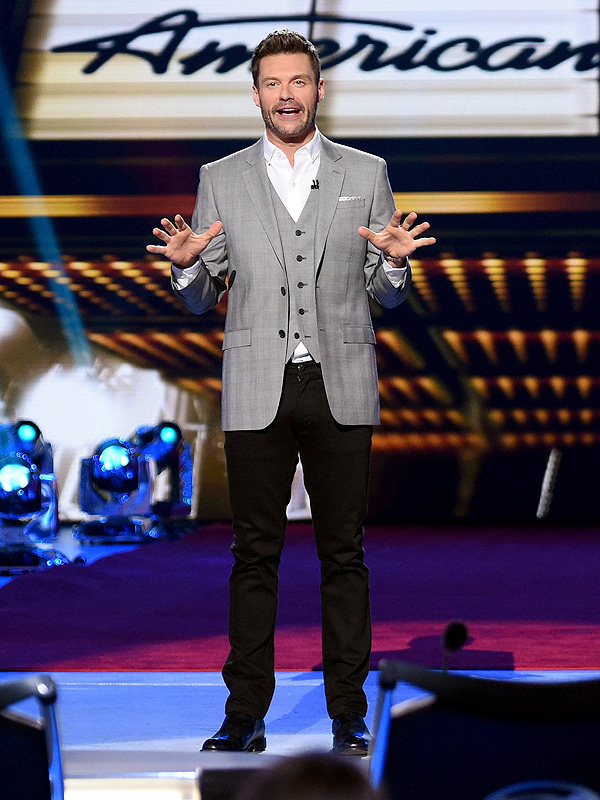 Michael Becker/FOX/Getty
Some people watch American Idol for the singing. And some people watch it to see what Jennifer Lopez is wearing. (We watch for both.) The singer has been busy showing off her sartorial skills on the judges panel and while promoting the show, stepping out in a variety of sexy, bold, leg-flaunting, body-hugging looks. Okay, she's pulling out the full-on J.Lo style spread.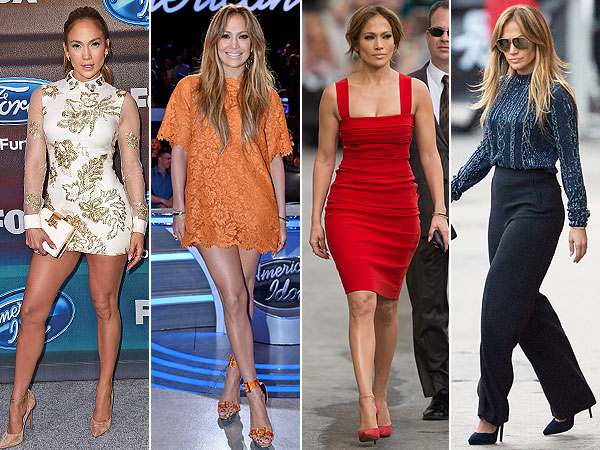 Jordan Strauss/Invision/AP; Michael Becker/FOX/Getty
It's hardly the first British import to conquer American TV (looking at you, Idris Elba and Dominic Monaghan), but it is the most controversial. An American Idol contestant has worn (steel yourself) #TheDress.
For her performance on women's top eight night, contestant Jax covered "Ain't No Mountain High Enough" — a memorable performance, but not quite as showstopping as the fact that she got the Roman Originals dress that sparked a million Internet debates delivered to Hollywood in time for her performance (then paired it with knee-high boots and fingerless leather gloves). And of course, veteran red carpet reporter (and Idol host) Ryan Seacrest couldn't resist asking her about it. "Is this the dress that broke the Internet?" he asked her. "Is it white and gold?"
RELATED PHOTOS: We're Settling This Dress Debate Once and For All – With the Help of Celebrities!
He took to Twitter that night to compare the in-person (definitively black-and-blue) dress with the original photo, declaring that he still sees white and gold in the Tumblr pic. (Don't feel bad, Ryan: All these stars agree with you.)
And if Jax is looking to shake things up for next week, she can purchase #TheDress in white and gold — for real this time! — with proceeds going to charity.
Think it's funny that she found #TheDress, or did it distract from her performance?
–Alex Apatoff
Jennifer Lopez is continuing to prove why she's one of our Best Dressed Stars of 2014. The fashion risk-taker put her famous 45-year-old (!) body on display in three bold looks Thursday while working on the American Idol set.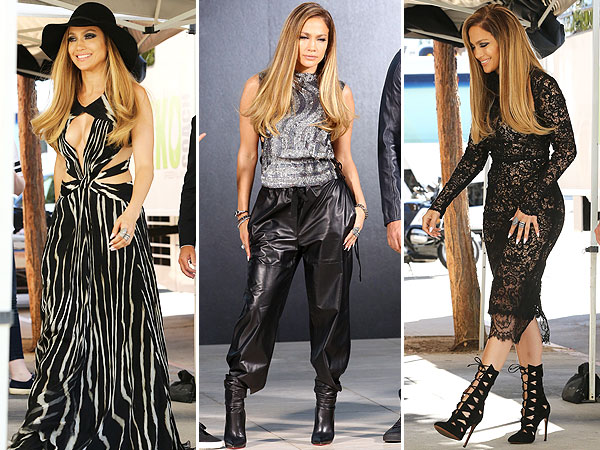 Jack RS Chris/X17 Online (3)
Remember when we said there were some debates happening when we put together our Best Dressed issue? Well another one of those debates is happening right now over one of the ladies on the list: Jennifer Lopez. The one thing the whole staff can agree on? She's fearless when it comes to her style. Okay, and one more thing — she definitely doesn't look 45. But two editors have very differing views on one of her latest look: a blue leather DSquared2 snakeskin mini dress, worn with matching heels, purse and even blue eyeshadow to the American Idol XIV photo call in N.Y.C. Read the battling sides below.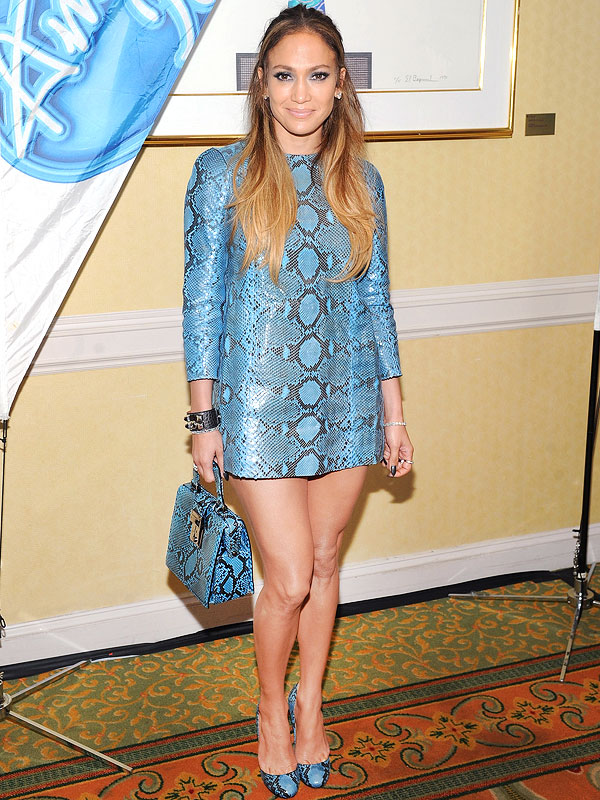 Getty; Splash News Online; GC Images
More on Stylewatch
Top 10 Style Categories
Sites We Love