We're assuming you've already shopped our fabulous gift guides (check 'em out here), but Shopbop.com called in the pros to help curate its lists this year.
Four of TV's most fabulous ladies — Kerry Washington, Mindy Kaling, Michelle Trachtenberg and Dianna Agron — each lent some style expertise to the site, picking glam gifts for their own wish lists. So guys, take note: we like this stuff, too!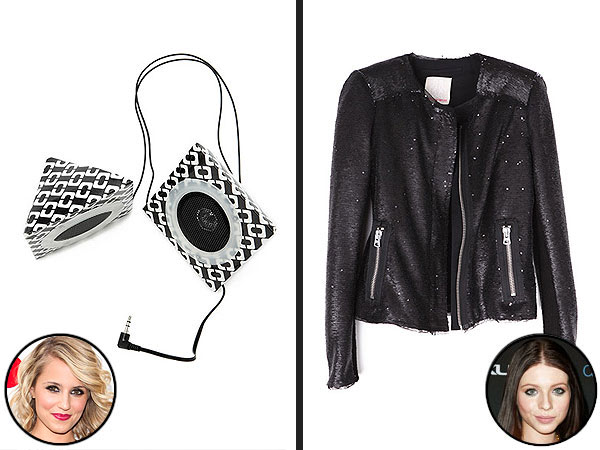 Courtesy Shopbop; Inset: Sipa; Startraks
Glee's Agron is hoping for Diane von Furstenberg speakers ($55). "I need to have music around me at all times, and fairly loud, as well," she says.
For Gossip Girl's Trachtenberg, it's about a sleek accessory. "Finding the perfect black jacket is harder than finding a needle in a haystack, but this one fits the bill," she shares of Rebecca Taylor's $550 creation.