The KarJenners are definitely part of Vogue's latest class of celebrities. Kim Kardashian West landed the cover, Kendall Jenner has more fashion editorials than we can count, even Kylie Jenner made a cameo in a recent spread. So when it comes to any Vogue duty, the sisters take their jobs very seriously. So seriously that Kim has been spending months preparing for the magazine's biggest party of the year — the Met Gala. (She even wants to take the family Christmas card on the famous Met steps!)
Vogue's just-released a flashback video of Kim and Kendall on-set during a New York Fashion Week photo shoot earlier this year. You remember the one — Kendall was posing topless while eating a McDonald's Egg McMuffin and Kim surprised her on-set where she asked her sister for a foot rub.
In the video, Kim reveals she still had 35 more pounds to lose to get back to her post-baby weight, and she set the Met Gala as her deadline. (Update — as of Wednesday she only has four pounds to go!)
While Kendall was still trying to settle on a designer to attend the red carpet with, Kim wants the entire family to dress in one brand so they can use a Met Gala picture as their family Christmas card. Since they "never have time anymore to take photos." (We're a little confused by that last part.)
RELATED VIDEO: Did You Know Beyoncé and Jay Z Are Always Last to Walk Into the Met Gala?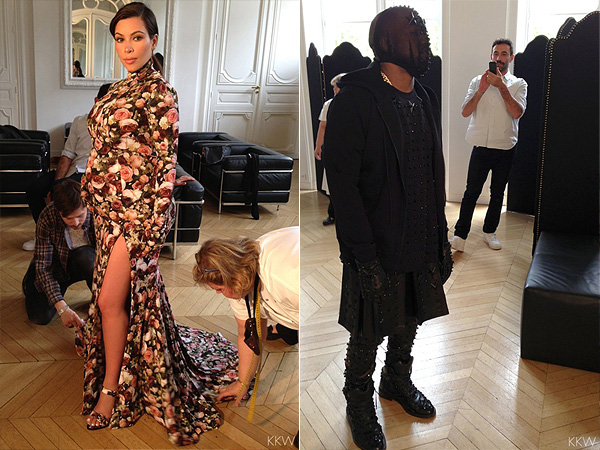 Courtesy Kim Kardashian West (2)