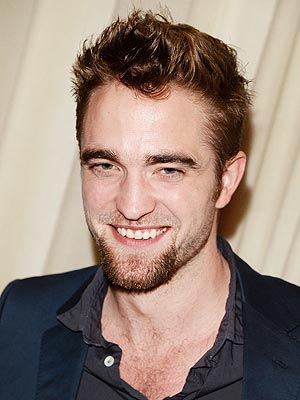 Jason Merritt/Getty for GO Campaign
Oh, Rob. Sweet, sweet, silly Robert Pattinson. We know you're going through a confusing time right now, what with your new flirtations and old loves reportedly back in your life. And maybe, in your emotional turmoil, you started shaving your face and then turned away from the mirror in disgust halfway through. Or perhaps one boo likes your face bearded and the other prefers it clean-shaven, so you're hedging your bets. Or could it be that you just misunderstood the directions for Movember?
RELATED PHOTOS: Happy Movember! Real men wearing major mustaches in the 1970s!
Whatever the reason, this fuzzy chin strap is not your best look. Oh, sure, we know you're not vain. There's been this, and this, and especially this to prove that point. But when you've been blessed with a lantern jawline, highlighting the pointiest part of it isn't manly — it's sort of "Lord of the Rings Elfin Extra." And as we all know, you are no extra in sci-fi/fantasy films. You're the Leading Man.
Read More