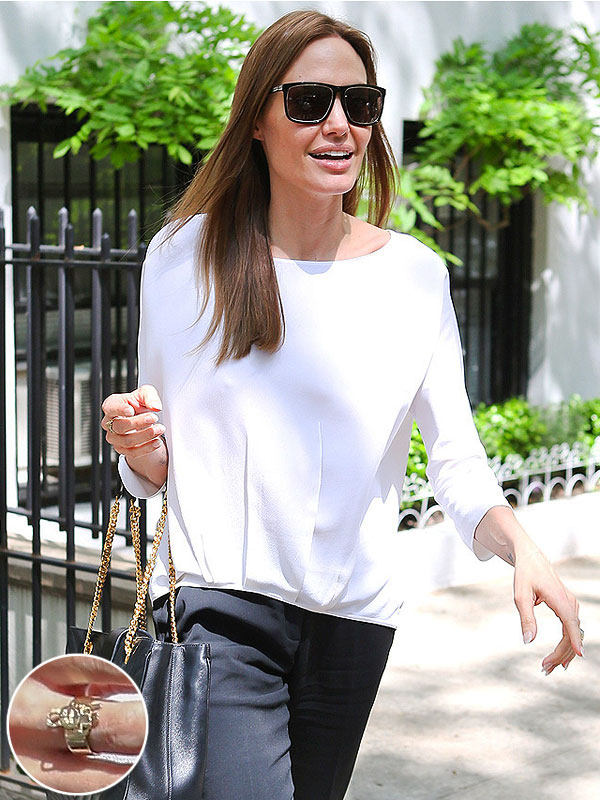 Allan Bregg/Splash News Online (2)
What do you get a mom of six (who happens to be a movie star) for Mother's Day? Angelina Jolie's 5-year-old son came up with a creative answer: a doodle of her latest role, transformed into an etched gold ring.
Of course, Knox's dad, Brad Pitt — who presented the Maleficent star with a very different ring in 2012 — had a hand in the sweet surprise.
"Brad's really creative with the kids, so they made a bunch of things like pillows and notebooks," Jolie tells PEOPLE in this week's cover story. "Knoxy made me a picture of Maleficent that they made into a ring." Read More