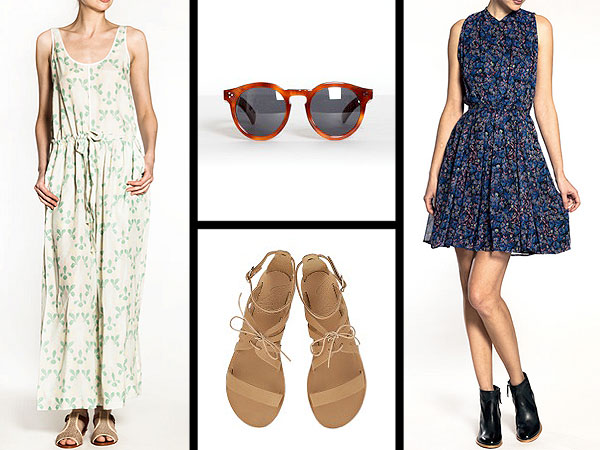 All Courtesy
Leslie Fremar is Hollywood's top stylist (literally — The Hollywood Reporter just said so!) with clients from Julianne Moore to Reese Witherspoon. And now she's bringing her considerable talents to our site to share behind-the-scenes scoop, styling tips and much more. This week, she shares how to change over your wardrobe from winter to summer like a celeb — without spending a fortune or stressing out. Read on, and shop her top picks for the season below.
After what felt like the longest winter of all time, I still cannot believe summer is here. Even though I am so ready for the heat, I am still holding on to my winter clothes and just can't seem to let go.
I don't know about the rest of the country, but in N.Y.C., it feels like it goes straight from winter to summer. Spring and fall have disappeared overnight and it confuses my body — and my closet. So how do we make this transition from winter heavy clothes, coats and boots to summer dresses, sandals and bathing suits? I am going to try and break it down to help those that feel just as caught off-guard as I do.
First, move all of your heavy coats, sweaters and boots to the back of your closet. If you are lucky enough to have storage room, get them out altogether! Out of sight, out of mind. So even if it is your favorite shoe or boot, remove it and you will be happy to see it again in September. This is a great way to appreciate your clothes so when you "find" it again you will feel like you just went shopping. We all love that feeling.
Keep all the things that work year round. For example, your t-shirts, jeans, leggings, cardigan and accessories. Maybe your favorite undershirt will become your key piece, and that black cardigan can act as a light jacket on a cool summer night.
RELATED PHOTOS: Vote on star style in Last Night's Look!
Read More