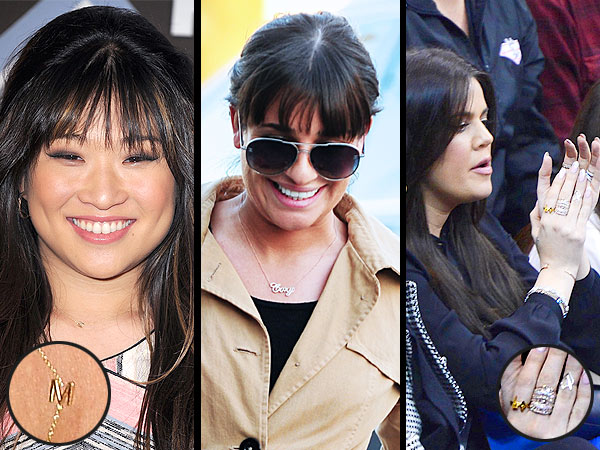 Wireimage, National Photo Group, Ramey
Say you want to proclaim your love to the world, but your Facebook relationship status is hidden and a tattoo feels a little too permanent. What's a smitten chick to do?
Well, you could take a cue from these stars, who have been paying tribute to the men in their lives via their jewelry. They certainly aren't the first celebs to rock the "beau bling" trend, but their gold-plated baubles are among our faves.