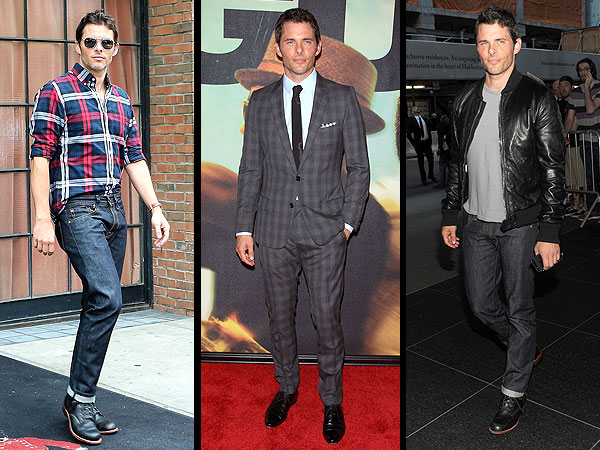 FameFlynet; WireImage; Retna
We cover a lot of lady style on this site — the good, the bad, and everything in between. And while we love a hot guy in a tux, it tends to feel as though there's only so much you can say about a man in jeans and a tee.
But every once in a while there's a guy who is nailing his style so well that we're practically required to give him a virtual high five. In the past, we've given props to Ryan Gosling, Bradley Cooper and Matthew Morrison, and now we're inviting James Marsden to join that rarefied club.
RELATED PHOTOS: The 13 abs-olutely sexy stars of summer!