Designer To Watch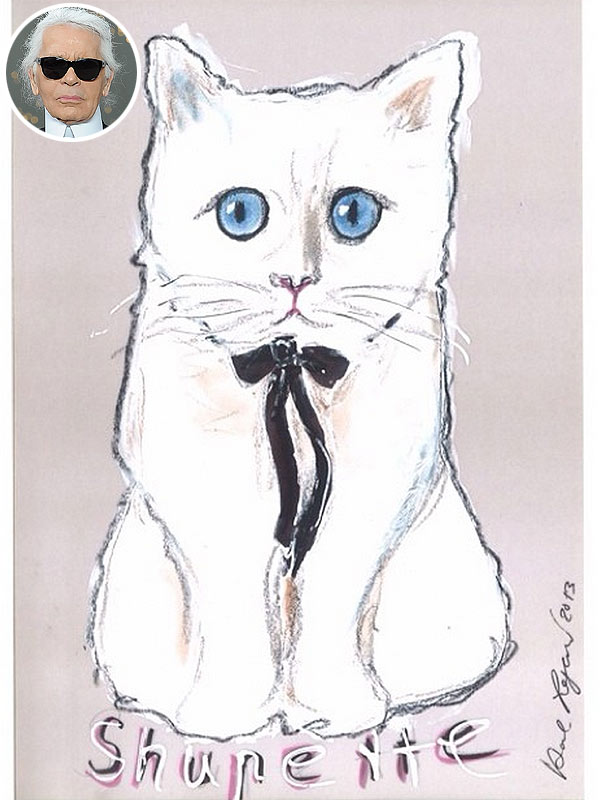 Courtesy Karl Largerfeld; Inset:Pascal Le Segretai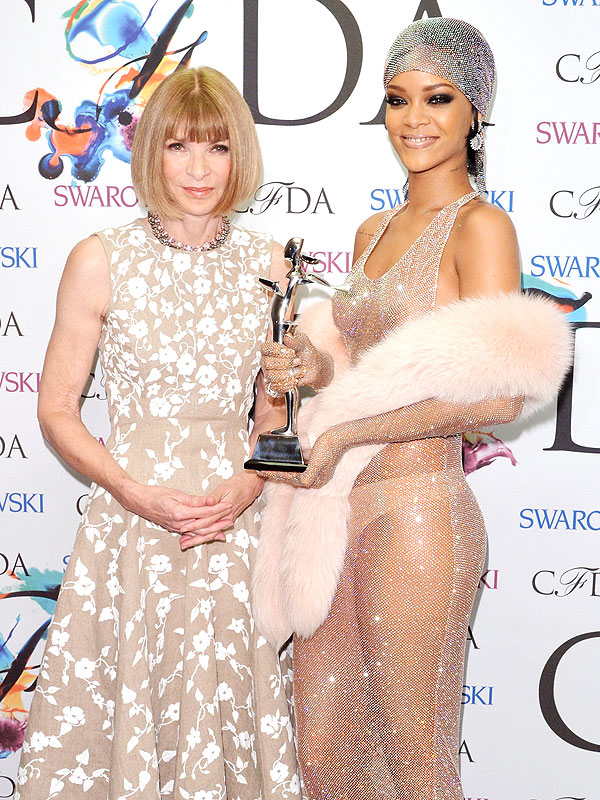 Andrew H. Walker/WireImage
The Council of Fashion Designers of America Awards always promises high-fashion gowns, an Olsen red carpet cameo, and some emotional speeches from designers and celebrities alike. This year was no different. Catch a highlight reel of the five best moments for the 2014 CFDAs. Read More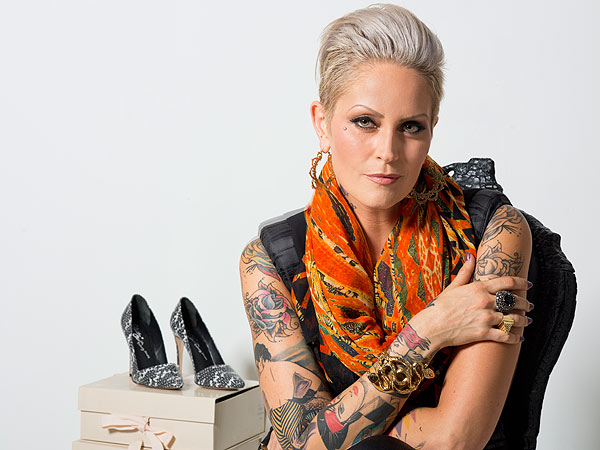 Gregory Metcalf
We already revealed some exclusive outtakes from Lucy Hale's February cover interview. Now, we have some inside scoop on the Pretty Little Liars-inspired collection for Aeropostale, created by the show's costume designer Mandi Line!
And if you're pining over the clothes you see on Aria, Spencer, Hanna and Emily each week on the hit ABC Family show, then you'll be very interested in Line's Aeropostale collection inspired by what the characters wear on the show. The best part: It won't burn a hole in your pocket. Read More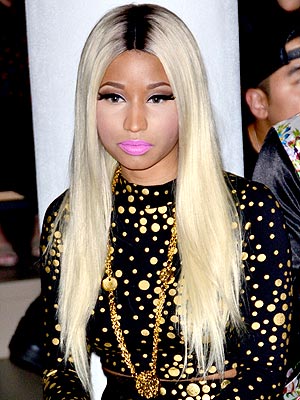 Courtesy BrianKillian/WireImage
Just because we're nearing the end of New York Fashion Week doesn't mean the glam is even close to over. The proof? These Tweets, Instagrams, Vines and Insta videos. We're particularly sweet on Nicki Minaj's bubble-gum-pink lips at the Jeremy Scott show, and, speaking of chomp chomp chomping, we're also eating up the Subway-wrapper dress that stole the Project Runway show. Scroll down for even more celeb spottings and day-in-the-life updates, and stay tuned for tomorrow's recap!
Read More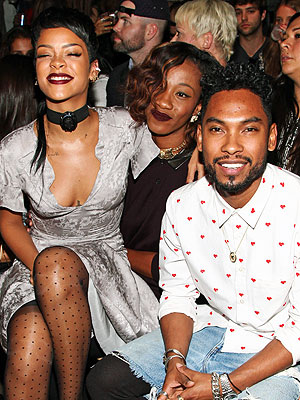 Courtesy Taylor Hill/FilmMagic
The weekend may be over, but New York Fashion Week's still going strong in a big way — so we rounded up our favorite Tweets, Instagrams, Vines and Insta videos for you to check out. We love the fun pic of Rihanna, her pal Melissa Forde and Miguel at the Opening Ceremony show — and scroll down for even more celeb spottings (two words: The Biebs) and behind-the-scenes action. Any faves?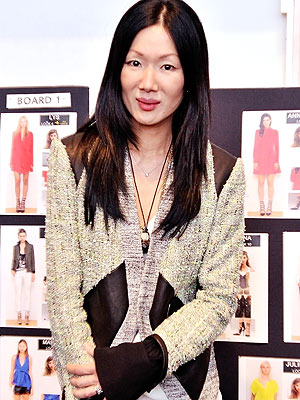 Courtesy Stephen Lovekin/Getty
We're guessing that you've read about Marissa Webb, the designer who wowed everyone in a big way earlier this week with her amazing Spring 2014 collection at New York Fashion Week. And since she was all over Twitter and Insta, we figured you may want to know a little bit more about her! So to help you keep up with the NYFW conversation, here's a brief bio of the woman who's ruling the runway — and dominating Fashion Week conversations.
1. She used to work at J.Crew. She spent over ten years there as Head of Womenswear and Accessories Design and then, two years ago, she left to branch out on her own and design full-time.
2. She's Korean, but grew up in Pennsylvania and now she's based in New York City. That probably explains why her designs have such global appeal. In fact, her clothes are available in top stores around the world, including Barneys New York.
3. She's a self-proclaimed tomboy. You may not guess it based on the abundance of feminine styles in her collections, but Webb grew up in Pennsylvania playing in dirt. "I was surrounded by trees and dirt bike trails," she told Line magazine this fall. That explains why her style is part feminine, part urban chic: "Living in NYC and growing up in the woods, I tend to gravitate toward the mixing of hard with soft, nature with architecture," she told Lifestyle Mirror in February.
RELATED: See lots of star style at New York Fashion Week here!
4. She's awesome to work for. No, really. Unlike some designers, who are somewhat notorious for being a wee bit self-involved (we're not going to mention any names here), Webb is a team player through and through. In fact, right before she debuted her fall 2013 collection at New York Fashion Week, she said, "I'm looking forward to giving everyone on my small team huge hugs for all their hard work and dedication. I probably would not still be standing without them."
5. The actress Alyssa Milano is a fan. She Tweeted on Wednesday, "Wearing all @marissawebbnyc today for my press! #obsessed"
Tell us: What do you think of Marissa Webb?
–Annie Daly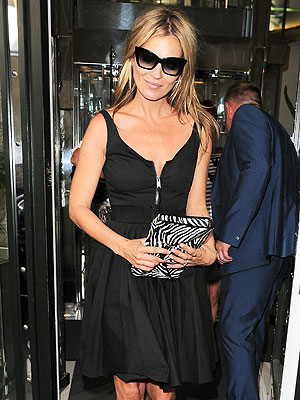 Courtesy Bauer-Griffin
–The famously un-social-media-y Kate Moss has admitted that she does, in fact, have an Instagram account! But she's keeping her name a secret, go figure. Let the guessing games begin…blondebombshell? sofreshnsocleanclean? [The Telegraph UK]
–In other secrets-secrets-are-no-fun news, fashion designer Stella McCartney has revealed that she's got plans to do, well, something with pal Gwyneth Paltrow. We'll be sure to keep you in the Goop—er, loop. [NY Daily News]
–We're gonna go ahead and guess that LiLo is the only –we repeat, only — person on the face of the earth who seems to be excited that summer's almost over, as evidenced by this telling Instagram pic. [Instagram]
–Carly Rae Jepsen talks about her top two beauty must-haves, and oh! That time she totally flashed her audience and was wearing a hot pink thong. [PopSugar]
–The lovely Jamie Chung, who is one of our September Style Council members, has begun her Fashion Week prep. Check out her Instagram of her first Fashion Week fitting! Want. That. Jacket. [Instagram]
Editors' Picks
More on Stylewatch
Top 10 Style Categories
Sites We Love