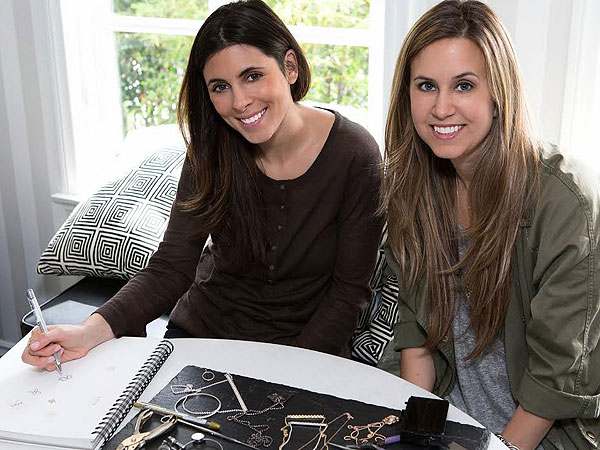 Jamie Lynn Sigler and Holly Freeman, Courtesy Erika Bierman
Jamie-Lynn Sigler has been beyond busy since her series The Sopranos ended. First, she started her CJ Free jewelry line in 2008. Then she quickly followed that milestone with an engagement to baseball player beau Cutter Dykstra and a new baby boy, son Beau Kyle, whom she and Dykstra welcomed last summer.
And now that she's gotten being mom down to a science, she and her CJ Free design partner, her close friend Holly Freeman, are doubling down on their jewelry efforts — including introducing a new line of fine jewelry. But it all started almost by mistake; at first, Sigler and Freeman weren't even planning on entering the jewelry industry at all.