Are You Loving?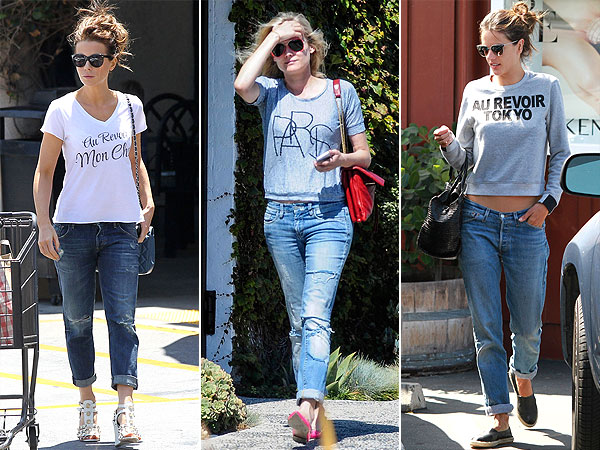 FameFlynet; Ramey; FameFlynet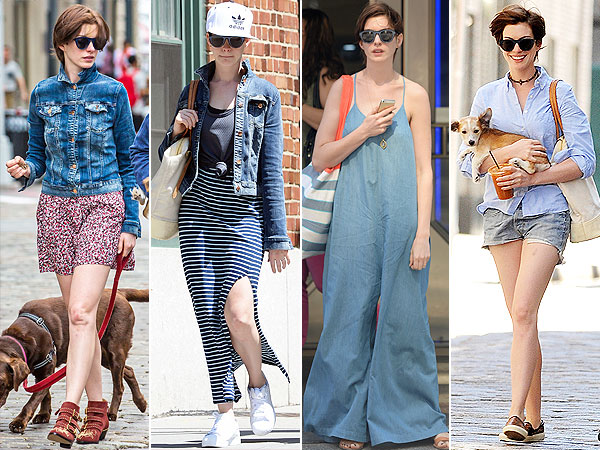 AKM-GSI; Doug Meszler/Splash News Online(2); Ken K
Jessica Alba and Olivia Palermo have long been the reigning queens of celebrity street style (denim edition), but we think they might have an Oscar-winning contender for the top title coming up right on their heels. Anne Hathaway has been stepping out in her Brooklyn neighborhood in one head-turning denim ensemble after another, and we're ready to discuss.
Read More
We are perpetually grateful to stars who make interesting style choices. Without them, we would have nothing to debate in "Obsessed or Hot Mess" and our at-work AIM conversations would be so dull. Why, just in one day alone, three stars stepped out wearing items that had us furiously typing out our Feelings, and now we're sharing those Feelings with you.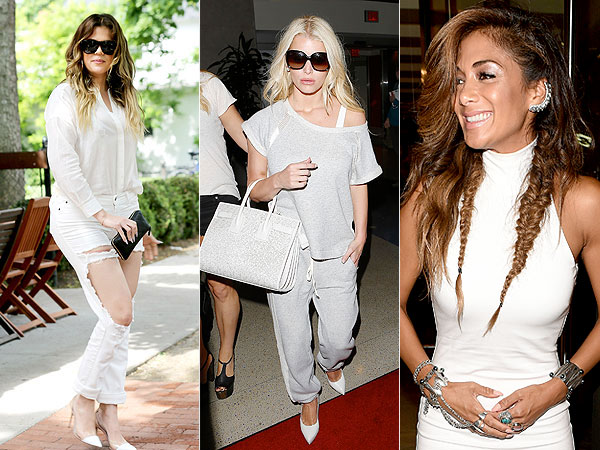 AKM-GSI; Splash News Online; AKM-GSI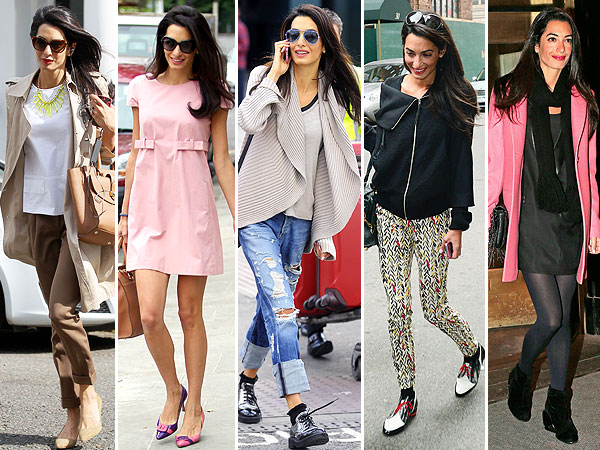 INF (2); Getty (2); Splash News Online
Her engagement to George Clooney in April certainly put Amal Alamuddin on the paparazzi's radar, and she's responded by stepping out in one statement-making outfit after another. It's hard to define her fashion sense; one minute she's in lawyer mode and hits the streets in a sensible modern suit. The next, she's celebrating her engagement in a neon tee with a crystal skull on the front. One thing is for sure: Alamuddin doesn't step out without a statement piece (or two).
Read More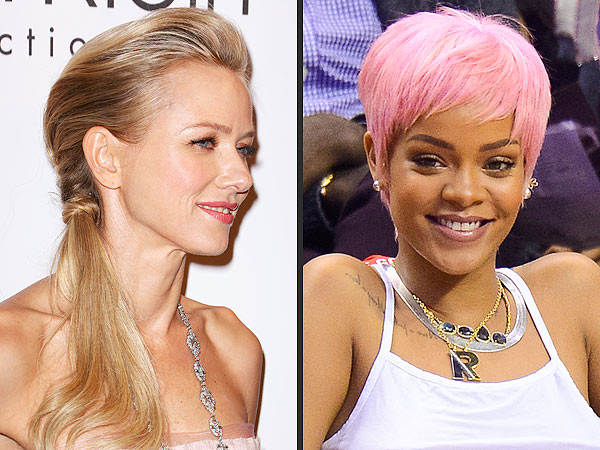 Matt Baron/BEImages; Noel Vasquez/GC
It's apparently Noteworthy Fake Hair Week in Hollywood, and everybody who's anybody is celebrating. We've had Nina Dobrev's blonder, fuller mane, Blake Lively's truly outrageous braid, Jennifer Lawrence's luxurious beard — and now Naomi Watts and Rihanna are joining the party with their most recent locks looks.
Read More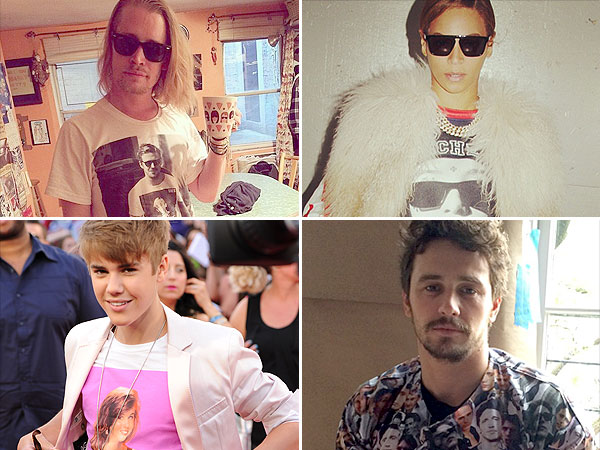 Courtesy Pizza Underground;Courtesy Beyonce;Courtesy James Franco; Wireimage
If you were wondering to yourself yesterday, "What's Macaulay Culkin been up to lately?", well, your timing was impeccable. Because as it turns out, he was posting a photo of himself to the Twitter of his Velvet Underground cover band, Pizza Underground. (More on that here.) But it wasn't just any photo of himself. It was a photo of himself wearing a T-shirt that featured an image of Ryan Gosling wearing a T-shirt that featured an image of Macaulay Culkin as a child. And yes, he knows it's trippy. "Let's get meta #ryangosling #macaulayculkin #shirt" he captioned the below photo.
Read More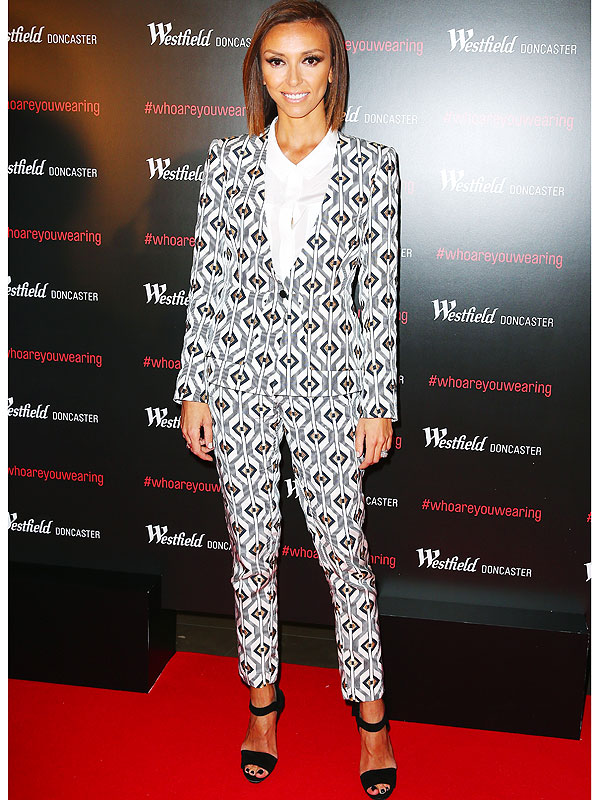 Scott Barbour/Getty
Giuliana Rancic is never afraid to take fashion risks on the red carpet — and we love her for it. She spends so much of her time there that at this point, getting dressed up for an event must be like putting on sweats for the rest of us. So we know she feels totally comfortable and at home in this wildly printed suit, buttoned-up Oxford and white sandals. But the question is: How are you feeling about it? Vote in our poll below (and add your comments!) for a chance to be featured in an upcoming issue of PEOPLE StyleWAtch!
Editors' Picks
More on Stylewatch
Top 10 Style Categories
Sites We Love