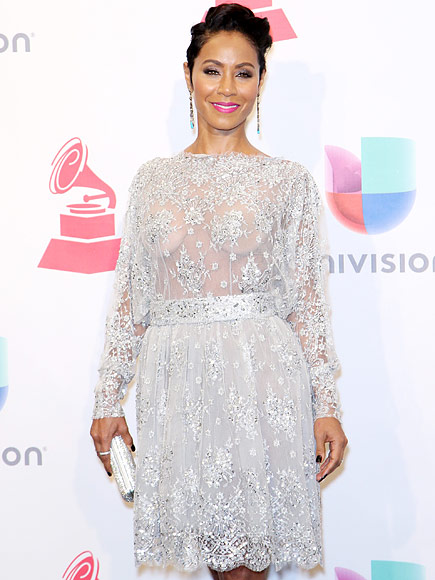 Jada Pinkett-Smith went the daring route at the Latin Grammys on Thursday night.
The actress wore a partially knee length, sheer, bedazzled dress leaving little to the imagination. She accentuated the look with minimal jewelry and finished it off with a Smokey eye and popping pink lip.
With the mother of two's amazing body, the saying 'if you've got it flaunt it' definitely stands.