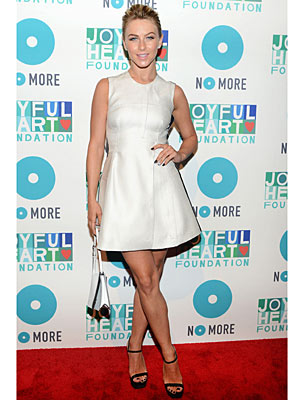 Michael N. Todaro/WireImage
StyleWatchers, we're surprised at you.
After weeks of voting looks like this, this and this to the top of the Best Dressed list, you picked something that's, well, a little snoozy.
We certainly won't argue that Julianne Hough doesn't look great. She looks darling. In fact, this may be in her five best looks ever.
But in a week that included outfits like this, this and this, we think you could have picked something a little bolder.
RELATED PHOTOS: Vote on more star ensembles in Last Night's Look!
That being said, we can't deny the simple elegance of her Calvin Klein Collection LWD, worn with clean, classic accessories by the line. And her hair and makeup were perfectly on-point. Okay, we concede, she looks terrific, but we can't help thinking that one of the other ladies on the list could just as well have nabbed the top spot.