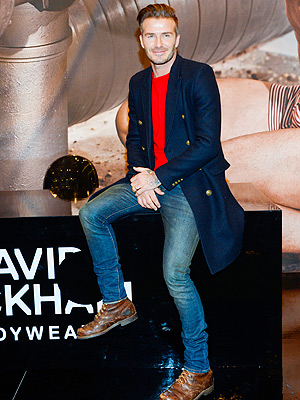 Slaven Vlasic, Getty Images
If football's just not your thing but you need a reason to get excited for Sunday's big game, we have three words for you: David. Beckham. Uncovered.
The soccer star's Super Bowl commercial for his spring 2014 H&M bodywear campaign will air during the second quarter. Fans voted on two versions of the ad to decide if they'd rather see Beckham "uncovered" or "covered" — and will have to wait (eagerly, we imagine) to see which version of Beckham doing stunts will end up on air.
"The whole thing is something new, something refreshing," Beckham told PEOPLE on Saturday at the H&M flagship store in New York City where he greeted 200 lucky fans. "It's something that's never been done before. I'm really excited about it." Read More