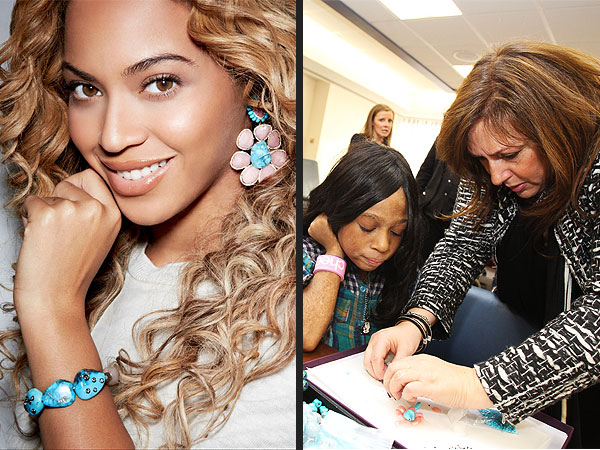 Courtesy Lorraine Schwartz; Paul Morigi
We've long admired Lorraine Schwartz's beautiful jewelry, spotted on stars including Beyoncé, Katy Perry, Taylor Swift and Miley Cyrus. But the pieces these four celebs most recently sported have us dazzled for reasons beyond carats: Schwartz created them with help from pediatric patients at Children's National Medical Center in Washington, D.C.
To honor her late mother, who died of lung cancer, Schwartz partnered with Gabrielle's Angel Foundation to teach the patients, ages six to 15, how to create jewelry. They then designed pieces inspired by their favorite celebrities as a form of art therapy.
"One of the most memorable times for our family was when my mother made jewelry during her treatments," Schwartz says. "It was so therapeutic for all of us. We still have those pieces and cherish them."
And Schwartz had a big surprise in store for her students: Their creations would actually be worn by the A-list star for whom they had designed their jewelry.
Read More