For many brides, the big day isn't the only time for a major fashion moment (remember Amal Clooney's wedding weekend wardrobe?). Sofia Vergara is no different. To supplement her sure-to-be dramatic ceremony gown for her Palm Beach wedding to Joe Manganiello, Vergara tapped Los Angeles-based designer Mark Zunino to create a high-fashion party look for her. "She needed a sexy party dress to either wear for her reception or rehearsal dinner the night before, she hadn't made up her mind," he tells PEOPLE exclusively. "She expressed she wanted a form-fitting dress that was sexy and sophisticated." Check out her intricately embellished flirty mini!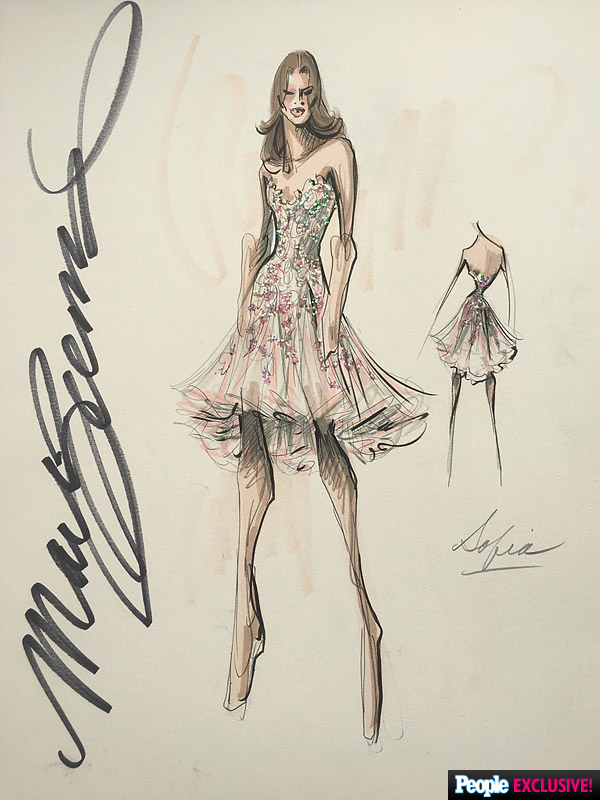 Courtesy Mark Zunino
The 43-year-old hasn't been shy about not wanting to look like a "virgin" bride, so it's not a big surprise that she eschewed bright white for her rehearsal dinner look. "She originally thought it to be white, then we played with the idea of a white beaded lace over nude, but ultimately decided on off-white over a soft pale pink," explains Zunino.