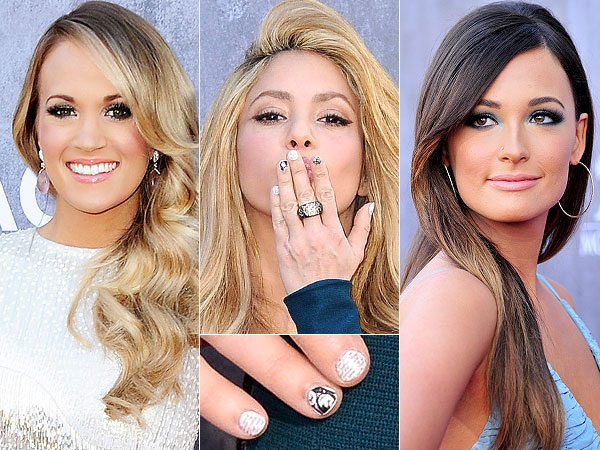 Picturegroup(2); ACMA2014/Getty. Inset: Invision/A
By now you've already seen all the gorgeous gowns from Sunday's ACM Awards, so it's time to talk about the most buzzworthy beauty moments. Let's start with Carrie Underwood's amazing side-swept waves, because, well, they're amazing.
We were so enamored of Underwood's old Hollywood-inspired tresses, we had to get some more insight straight from her makeup artist and hair stylist of nine years, Melissa Schleicher. You may not have noticed, but the first step to her look was a subtle color change.
"Her hair is a bit darker now," Schleicher explains. "She's naturally blonde in the roots, and we hadn't highlighted her hair in seven months — we just let it go. And then I took her to the salon, darkened her hair a shade and lightened the ends quite a bit for an ombré look." Read More