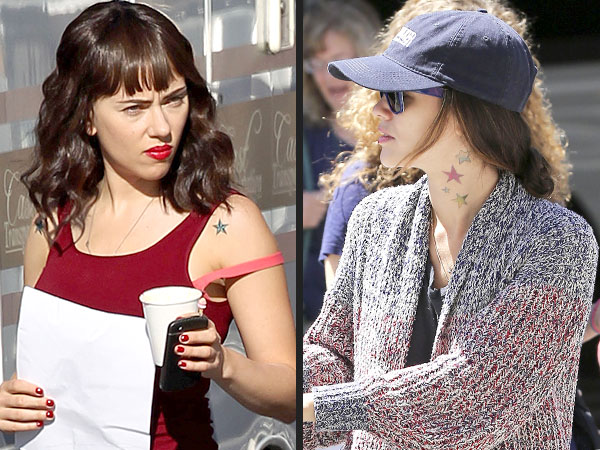 Pacific Coast News; Ramey
At least, we think they're fake. Rachel Bilson never struck us as the neck tattoo type, but stranger things have happened.
On Wednesday, both Bilson and Scarlett Johansson debuted some fresh astronomical ink. Johansson, left, displayed matching nautical stars adorning each shoulder, which she framed by way of a clingy Tees by Tina tank top and exposed bra strap. A wavy brunette wig and cutoffs completed her character's look on the set of Chef.
RELATED PHOTOS: Vote on questionable star beauty looks in Obsessed or Hot Mess?
Read More