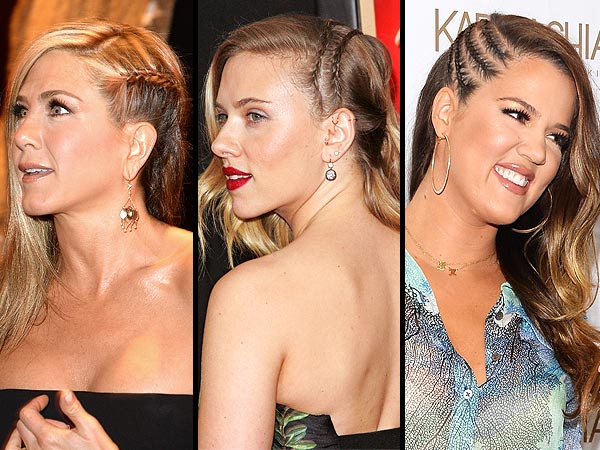 Getty; WireImage; Getty
Not every star can get as "crazy" with their hair as Pink or Jada Pinkett Smith. But what's a girl famous for her beautiful tresses to do when she wants to add a little spice — sans a major hair makeover?
These three stars all had the same idea, though they attempted it at three different levels of difficulty. Scarlett Johansson (center) kicked off the trend late last year, adding two thin plaits up and across her Veronica Lake-inspired waves like a headband.
RELATED PHOTOS: Check out awesome reader-submitted braids for more hair inspiration!
Read More