Robert Pattinson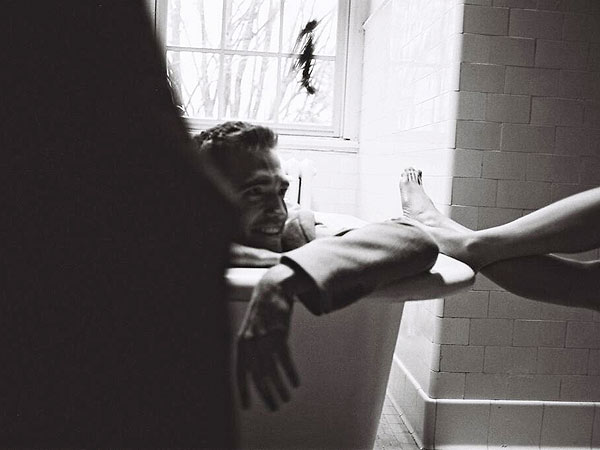 Courtesy Dior
Apparently it's cute-guys-in-bathtubs week. First Daniel Radcliffe and Jon Hamm shared a tub, and now Robert Pattinson is getting cozy (albeit while clothed) in one.
RELATED PHOTOS: What's your perfect summer fragrance?
Read More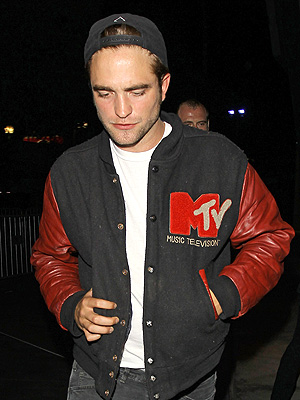 AKM-GSI
Dear Robert Pattinson,
This is your moment to join Instagram.
We mean it. Join it tomorrow, so you can prepare for your first Throwback Thursday upload — which we already found!
The vintage MTV Letterman jacket that you wore to the Beyoncé concert Monday night is the perfect snap to share with the millions of Twi-hards who are waiting for you to join the social media site.
We even have the caption prepared for you: "Reppin' it old school in my MTV varsity jacket for the @beyonce Mrs. Carter World Tour #IWantMyMTV #tbt" (Queen Bey will appreciate the shoutout)
Seriously, you can't let this buzzy fashion moment pass you by. Imagine the like potential for a #tbt of this magnitude?
And don't be discouraged that our readers aren't a fan of Joe Jonas in his letterman topper. Your vintage style is totally different. Plus, you're like the hot guy in high school — every girl wants the chance to wear your jacket.
Love,
StyleWatch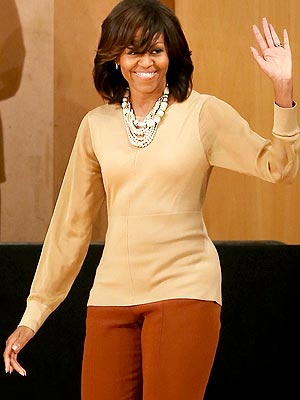 Peter Macdiarmid/Getty
—Michelle Obama's bangs are still causing a stir. The First Lady sported some side-swept fringe during the G8 Summit in Belfast, and Twitter users weren't too fond of the style (some even labeled the moment a #bangfail. GASP!) [Huffington Post Style]
–Possibly the best news you'll hear all week: Club Monaco is launching a shoe line! The brand will release its debut fall collection (priced between $198 and $395) this August [WWD]
–See Robert Pattinson get really close to a mystery blonde in these sneak peek photos from his Dior Homme commercial [E! News]
–Rumor mill: Helen Mirren may be the new face of British brand Marks & Spencer [Telegraph]
–That's a whole lotta leather! Check out Karlie Kloss's new edgy campaign ad for Jean Paul Gaultier [Fashion Copious]
–Designer Jason Wu admits he started styling at an early age… on barbie dolls! [Interview]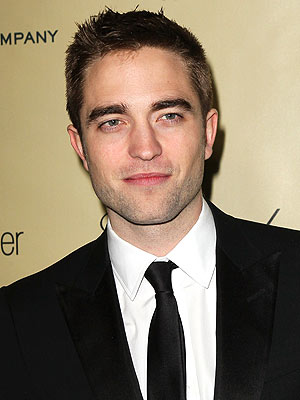 David Livingston/Getty
The rumors are true! Robert Pattinson will test out his modeling skills as the new celebrity face of Dior Homme fragrance.
"We are excited to announce that he will join the privileged circle of Dior faces," the label said in a statement Wednesday. Those Dior faces include Marion Cotillard, Jennifer Lawrence, Mila Kunis and Jude Law among others.
We're already itching to see what the newly-single actor will look like in his debut ad. (Our money is on a brooding stare, but our guess is as good as yours when it comes to whether he'll be shirtless or covered up.)
PHOTOS: See more stunning celebrity ad campaigns here!
And we have one suggestion for the label: Bring in Pattinson as the sexy leading guy in J.Law's next Miss Dior campaign. Okay, maybe not, but we can dream right?
Tell us: What do you think of Pattinson as the newest face of Dior?
–Brittany Talarico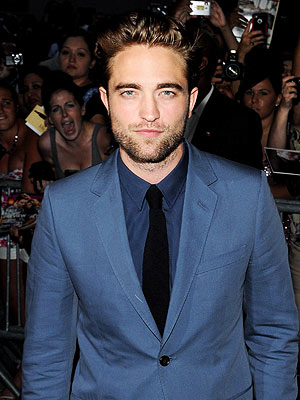 Picture Perfect/Rex USA
–Rumor has it Robert Pattinson is going to be the new face of Dior. No word on whether Jennifer Lawrence is going to instigate a Twilight/Hunger Games spokesmodel showdown [Telegraph]
–Ever wished you looked a little more like Nicki Minaj, but not quite ready to make that major style commitment? Enter Minaj à Moi [Nicki Minaj Beauty]
—Gwyneth Paltrow is espousing the benefits of a clean diet (benefit one: You get to look like Gwyneth Paltrow) [Self]
–We may never get enough of these affordable designer collaborations. Next up: Catherine Malandrino for Kohl's [Racked]
–Designer Charlotte Ronson has a seriously enviable wardrobe. Now you can benefit from her good taste — she's selling pieces from her closet [Vaunte]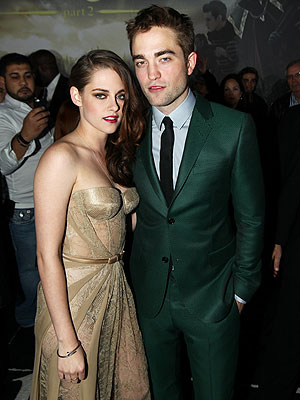 Matt Sayles/Invision/AP
Robert Pattison and Kristen Stewart had a hotly anticipated red carpet reunion at Monday night's Twilight Saga: Breaking Dawn — Part 2 premiere in L.A. But what was even more interesting than their big photo op were their outfits.
Pattinson selected a green and black micro houndstooth two-button Monaco suit by Gucci for the event, adding a gray dress shirt and black satin tie to the colorful ensemble.
"I had a dream about an emerald-green houndstooth suit," he told reporters as he walked the carpet. "I got Gucci to make it." According to Gucci, Pattinson even picked the material himself. (He worked exclusively with the design house on his last film, Cosmopolis, and has worn the brand's suits several times since.)
For her moment in the spotlight, Stewart chose a corseted nude Zuhair Murad lace and chiffon creation. "I like this thing," she told reporters. "I feel alright."
It was more than nude in color, though: from both the front and back you could see through to Stewart's slim legs and, uh, rear end (see below).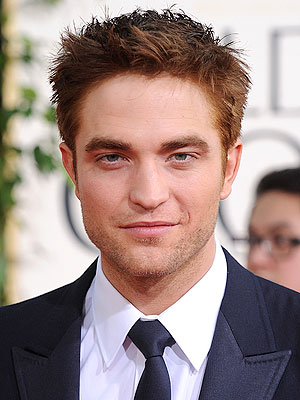 Lionel Hahn/Abaca
His girlfriend already has a fragrance campaign, and it sounds like Robert Pattinson might have one of his own now, too.
E! News is reporting that actor has been named the new face of Christian Dior men's fragrances, though the fashion house has yet to confirm the news. Current Dior fragrance faces include Natalie Portman and Charlize Theron.
Pattinson's three-year deal with the French brand is rumored to be worth about $12 million — $5 million more than Brad Pitt's estimated payday for his Chanel No. 5 campaign. Now let's hope that Pattinson's commercials will be a little more, uh, normal than Pitt's.
Update: A representative for Dior tells The Hollywood Reporter that the brand hasn't signed a deal with Pattinson … yet. That doesn't mean a contract isn't in the works, though. Either way, we want to hear your thoughts, so, tell us: Do you think Pattinson is a good fit for a fragrance deal?
–Jennifer Cress
Editors' Picks
More on Stylewatch
Top 10 Style Categories
Sites We Love