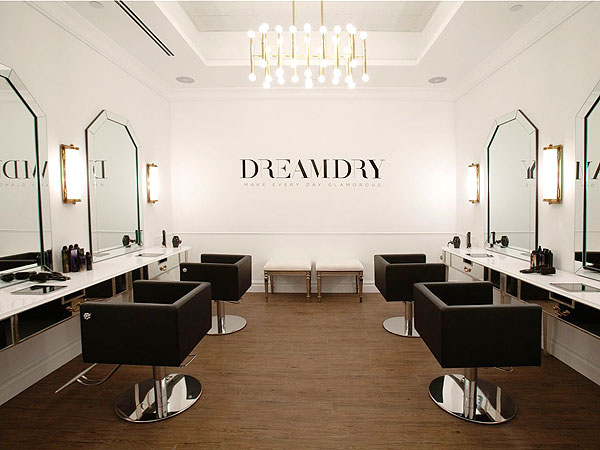 Courtesy DreamDry

For the first post in our "We Tried It" series, Style Director Andrea Lavinthal tests out the latest beauty hotspot in N.Y.C. — and reports back on her experience.
Some girls want roses. Others love chocolates. But my perfect Valentine's Day present is the gift of gorgeous hair. And thanks to Rachel Zoe, this Feb. 14 delivered just that.
The celeb stylist and designer's new blowout chain DreamDry opens today in the Flatiron district of N.Y.C. Its motto: "Making every day glamorous."
Indeed. During a sneak peek at the chic space, with décor featuring black, gold and silver accents, I was greeted with an iPad at check-in to browse a menu of styles and look through the latest trend reports. There are several options ranging from stick-straight to big curls (they also do braids and updos). I opted for the "Brigitte," a sexy bedhead look.