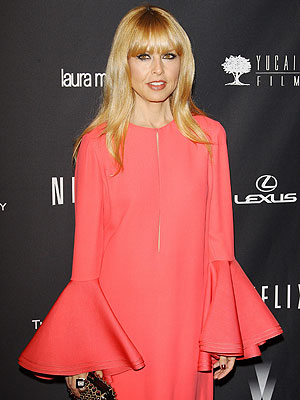 Michael Tran/FilmMagic
With only ten days to go until her scheduled New York Fashion Week presentation, Rachel Zoe is dropping a may-jah bombshell: She's canceling the show in order to remain with her newborn son in L.A.
Zoe, who welcomed Kaius Jagger in late December, sent an email to ticket holders apologizing for the last-minute cancellation and promising to reschedule for a later date in L.A. But as she explained to WWD, she just couldn't make the show work with the needs of a one-month-old.
RELATED PHOTOS: See (and vote on) what your favorite stars are wearing this week!
"While I look forward to New York Fashion Week each season, I've made the difficult decision to move our fall 2014 runway show from Feb. 13 in New York to a later date in Los Angeles," she told the fashion publication. "As a new mother, my newborn son is too young to travel with me, and I'm unable to leave him for the amount of time required to appropriately prepare for the show in New York."
Read More