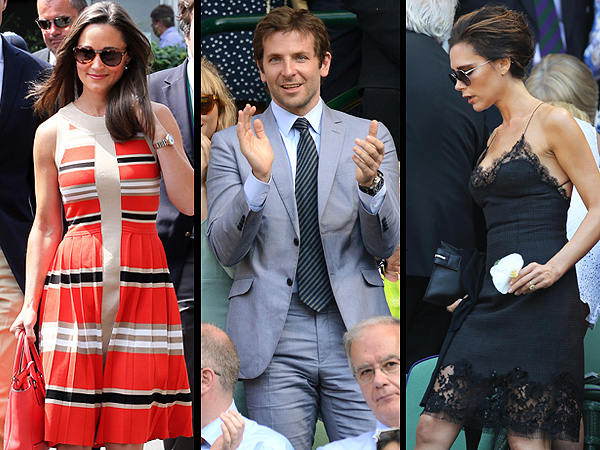 Pacific Coast News, Wireimage, Splash News Online
Was something happening on the court at Wimbledon? We hardly noticed — we were so busy watching the stands instead.
Celebs from Anna Wintour to Jessica Lowndes were spotted taking in the heated London tennis match, but three A-listers particularly caught our eye for serving up an ace, stylewise.
Pippa Middleton, a longtime tennis fan, looked perfectly preppy in a striped poppy, black and tan A-line dress and matching Coach bag, plus the perfect pair of retro sunnies.
RELATED PHOTOS: Vote on more star style in Last Night's Look!
Read More