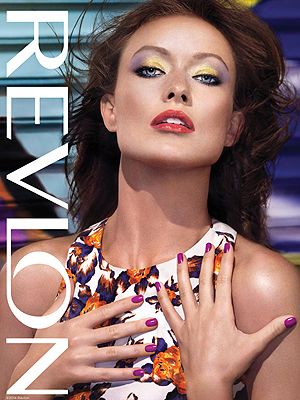 Courtesy Revlon
To look at Olivia Wilde now — she who looks flawless whether she's walking the dog or at the Oscars — it's hard to believe she ever had a bad beauty moment. But she swears she's got one or two (or ten) in her past.
"I don't think there's one picture from growing up where I don't think, 'Ugh, awful!'" she tells PEOPLE. "If I ever have a daughter who starts experimenting with heavy makeup or shaving her hair like I did, I would encourage it and say, 'Do it all now, you'll learn yourself well.'"
Sorry: Shaving your hair? Are there photos of that? "I did that awful gutterpunk undershave look when I was 12," she says. "Not an easy grow back process. It looked like I got run over by a tractor. But my mom had a good response to that stuff; I didn't even need to be punished, I learned that one on my own."
PHOTOS: Star hair styles worth stealing!
These days, Wilde relies on a beauty routine much more low key than the ones you'll see in her Revlon ads (the latest for the "Rio Rush" collection, seen exclusively at left, is a "sexy tan kind of Brazilian hot look"). Most days, she swipes on the brand's CC cream to cover "any weird splotches and acne scars," fills in her brows and puts on mascara.
Read More