Natalie Portman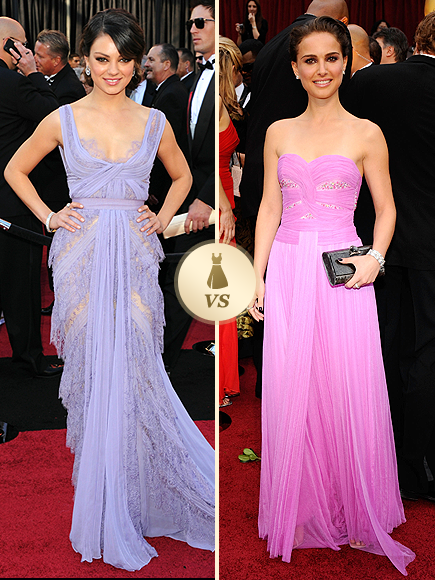 Koki Nagahama/Getty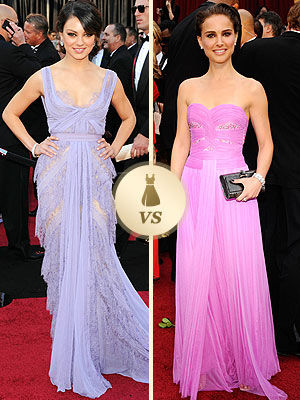 Jason Merritt/Getty; Kevork Djansezian/Getty
Today's Matchup: Sandra Bullock vs. Nicole Kidman
Let the heated debating, name-calling and dress defending begin! Because today we're kicking off a voting bracket to choose the most gorgeous Academy Awards look from the last 10 years. It's sort of like March Madness with college basketball, only fewer mesh tank tops, way bigger names and you get to decide the outcome.
We're starting with 16 stunning dresses, and every day we'll open up the poll for a new style showdown. First up are Mila Kunis in Elie Saab and Natalie Portman in Rodarte. Check out their looks, read which one our editor selected as her favorite, weigh the important choices in your mind and when you're good and ready, cast your vote. (You can pick your winner in the blog post –best for mobile!– on today's post or on the actual bracket page.)
The finalist will be revealed the following day, at which point the poll for the next matchup will open. We'll have a Final Four the week before the Oscars and the top dress will be revealed just before the show.
So, go find your judgement pants, put them on and help us choose the best Oscars dress of the past decade!
Cute coats, embellished tops, cozy sweaters — yep, everything we love about the holiday season (stylewise anyway) is already being worn by your favorite trendsetting stars. Take a cue from them and stay totally comfortable while still looking chic this weekend.
Read More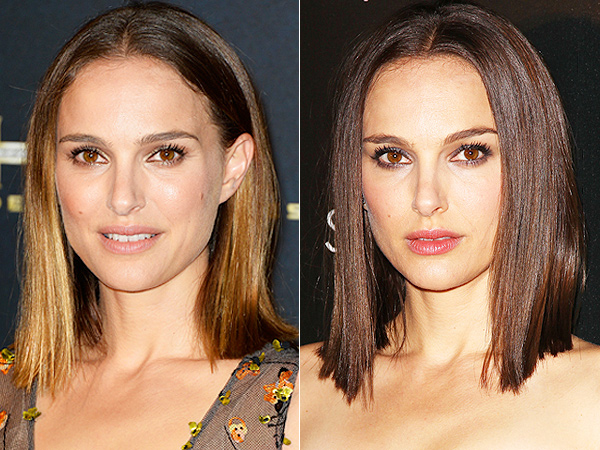 Pascal Le Segretain/Getty ; Kristin Bumphre/Startracks
The most exciting part of the Thor: The Dark World promotional tour: Natalie Portman's hair changes! (What, you thought we'd say Chris Hemsworth in a suit? Okay, fine, maybe it's a tie.) But it looks like she wasn't as into her new do as PEOPLE readers were; after a two-week stint with ombré highlights, Portman has returned to her brunette roots.
Read More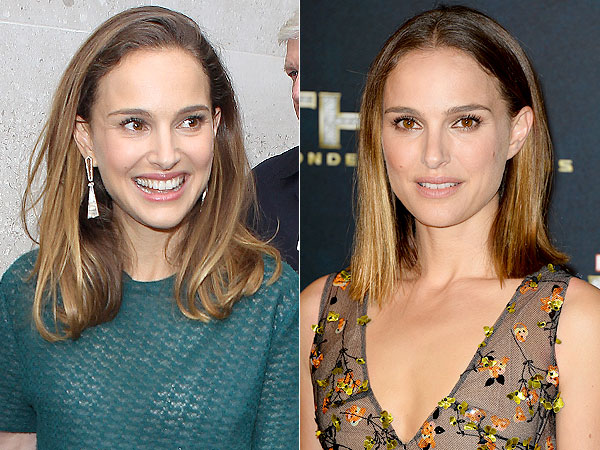 Neil P. Mockford/FilmMagic;Pascal Le Segretain/Getty
You know how sometimes all you can think about is how badly you need a haircut, so you just cancel all your plans and hit the salon? Natalie Portman knows that feeling too. Except the only difference is, she experienced it sometime in between the London and Paris premieres of Thor: The Dark World, and she got to debut the new do on a global stage.
RELATED PHOTOS: More star hair changes we can't stop discussing!
Read More
Last week, we decided that we didn't want to hog the spending spotlight and only fill you in on what we're buying–so from now on, we're going to feature a "guest buyer" in addition to our editors. Our first guest? Dana Weiss, the amazing fashion blogger behind possessionista.com. Check out what she and our editors are buying this week–and click through to pick the items up for yourself.

B. Ach/INF
–Natalie Portman's Dior mascara ad has been banned in the U.K. — can you guess why? [The Cut]
–Beloved brand Kate Spade New York is getting a hipper, less expensive younger sister: Kate Spade Saturday [FashionETC.]
–Actor Simon Baker (you may remember him as the sleazy journalist from The Devil Wears Prada) is the new face of Givenchy's next men's fragrance [WWD]
–How cute is this? Bradley Cooper gets style advice from his mom [InStyle]
–Today is the last day to enter Alice + Olivia's awesome dance competition! The winner will be featured in one of the label's editorial shoots [Facebook]
Editors' Picks
More on Stylewatch
Top 10 Style Categories
Sites We Love