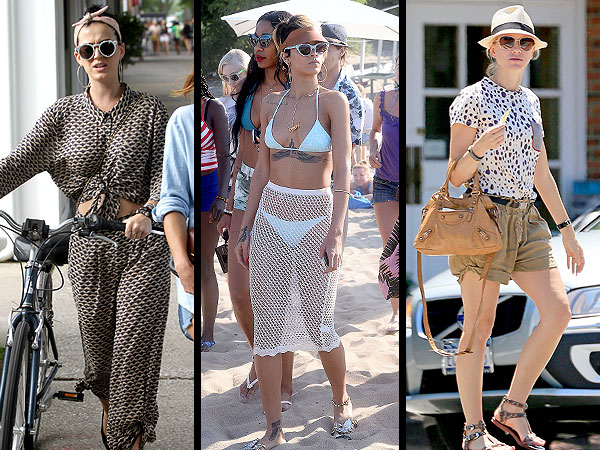 INF;Splash News Online(2)
Quick question: What do you wear to the beach? A cute sundress? An old tee and cutoffs? Maybe if you're feeling saucy, a backless maxi dress?
Well, Katy Perry, Rihanna and Naomi Watts have moved past those basics and on to a more advanced level of summer styling, all wearing tricky looks for their beach trips over the past few days. (So much for easy breezy beachwear, huh?)
If Perry wanted to cycle around N.Y.'s East Hampton unnoticed, she may not have gotten her wish in this head-turning Rodebjer look, comprised of billowing pants and a tied-up top in an insect print, plus striped Illesteva sunglasses and a tied-up head scarf.
RELATED PHOTOS: Are these looks great — or gruesome? Vote Obsessed or Hot Mess!
Read More