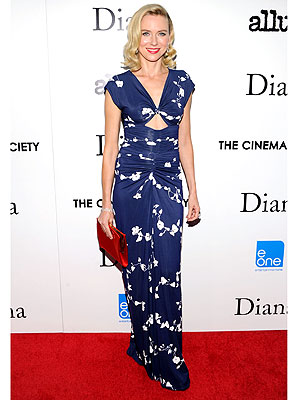 Ben Gabbe/FilmMagic
Who needs a stylist when you already have a team of super-adorable fashion critics living in-house? What Naomi Watts's style squad lacks in height, they make up for in honesty.
"When I get ready for a premiere I ask my sons which dress do they like just for fun and they often say, 'No, I don't like that dress,'" Watts, 45, told PEOPLE at the U.S. premiere of Diana in New York on Wednesday. "Kids don't filter. So it's always a good way to get the truth."
RELATED PHOTOS: Vote on the latest celebrity ensembles here!
And it looks like the actress's boys Sasha, 6, and Kai, 4, provide sound advice. They gave Mom the stamp of approval on the floral midnight-blue Michael Kors gown she donned at the Entertainment One and Cinema Society screening of her anticipated royal biopic. (And her sons were right: The floral design is also getting the seal of approval from PEOPLE readers.)
Read More