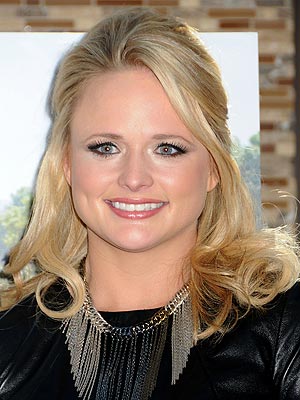 Laura Farr/AdMedia
Prepare to be shocked: Miranda Lambert is promising big things at the Country Music Awards Thursday night. Especially when it comes to her look.
"My dress is custom-made," she told PEOPLE Tuesday at the BMI Country Awards in Nashville. "It is so awesome and I know it will be in a museum one day, so I have to be careful with it. It's the most awesome thing I'm ever going to wear."
Lambert's Pistol Annies bandmates, Ashley Monroe and Angaleena Presley, vouched for the gown's awesomeness, as well.
"We saw a picture, and she's right, it's amazing," Presley said. "Best dress ever," Monroe added.
"I love it because it's very personal to me — it has a lot of meaning for me," Lambert continued. "No one has seen it [besides Monroe and Presley], so I'm not saying anything else. The big reveal is on stage Thursday night!"
Lambert's look will also include her shorter new hairstyle, which she debuted on Twitter last week. "I just got to where I was living with extensions in and out and it was so much drama," she explained to PEOPLE Wednesday during the unveiling of her first 'Got Milk?' ad in Nashville. "So I went a little bit darker and got the extensions out … and I had to get it cut a little bit when I got all the weave out."