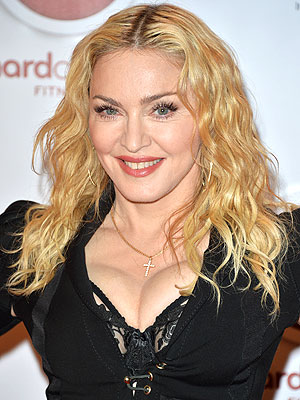 Jemal Countess/Getty (3); Inset: Landov
She already has a collection of Grammys, acting and directing credits, fitness DVDs and a popular-selling clothing line. Now, Madonna is branching into the beauty business. The star's new skincare line MDNA SKIN will launch in Japan Thursday.
The singer — who was named the highest-paid musician in 2014 by Forbes — has collaborated with famous Japanese beauty company MTG for a new three-step skincare system: a clay mask, skin rejuvenating scrub and a serum. According to her website, the products will be available at a pop-up store in Tokyo from Feb. 12 through Feb. 23, and then will launch at select department stores in Japan on Feb. 26. (No word on when or if it will hit American markets.)
RELATED PHOTOS: Weigh in on major star style moments in Last Night's Look!
"The MDNA SKIN pop-up store will give customers the opportunity to see, feel and experience the products and enjoy the multiple screen projected visuals," the release states. "The store will also host a VIP area and the location for special events." Read More