Lucy Liu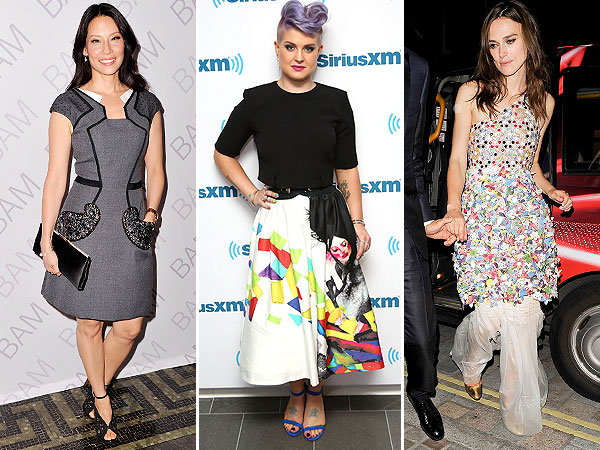 Stephen Lovekin/Getty; Taylor Hill/Getty; INF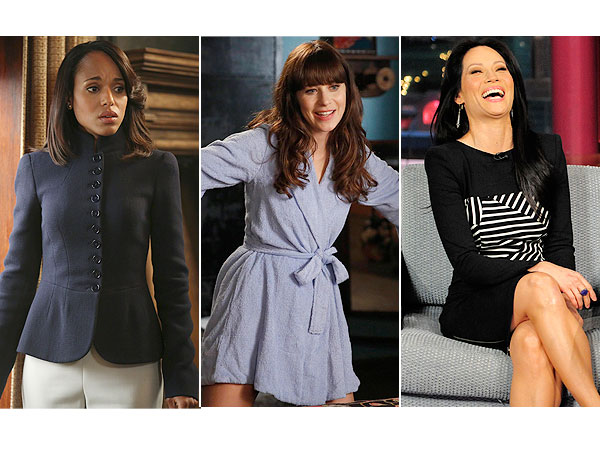 Danny Feld/ABC;Greg Gayne/FOX; John Paul Filo/CBS
Confession: We watch a lot of TV. Which means we (like you) spend a lot of time yelling at the screen, "Where do I get that (fill in the blank?)." This week, there were more than a few of those moments, so we decided to track them down — and to fill you in on our small screen sleuthing.
Read More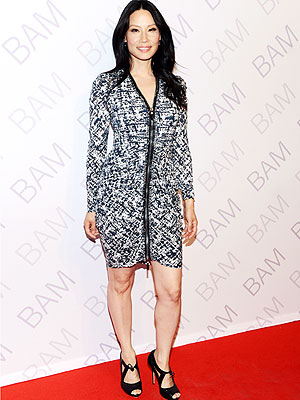 Michael N. Todaro/Wireimage
Every time we see a photo of Lucy Liu's hair, we find ourselves suffering from major tress envy. And (if you can believe it) it's even more stunning in person.
Luckily for us, the actress was happy to share how she keeps her locks so healthy. As it turns out, it's a three-step process.
"I try to get a trim every month, drink a ton of water, and use a lot of Moroccanoil products," the actress told PEOPLE at the Girl Scouts' and Nestle's National Treasure Trade kick-off in N.Y.C. "They repair anything that's going on."
RELATED: Check out which stars are really devoted to their favorite hairstyle!
And when temperatures heat up, Liu combats frizz with a sleek braid.
"I love biking around in the city in the summer in a braid," she shared. "It's easier than a ponytail, especially when you have to put a helmet on."
Speaking of braids, we're still trying to recreate that show-stopping fishtail plait she wore to the Golden Globes in January (below), a look that Liu loved just as must as we did. (Though she admits of that one: "The reaction was 50/50. People loved it or they didn't.")
Read More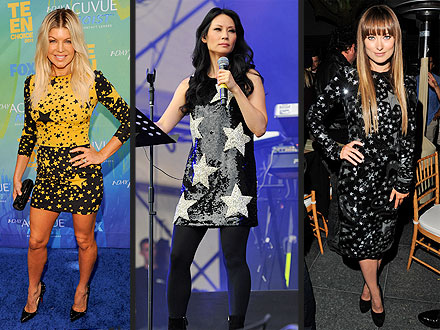 Kevin Mazur/WireImage; XPosure; Lester Cohen/WireImage
We already know they're stars, but celebrities like Fergie, Lucy Liu and Olivia Wilde are reminding us of their sky-high statuses in celestially patterned dresses from Dolce & Gabbana's fall 2011 collection.
Fergie, spotted at the Teen Choice Awards in Los Angeles on Sunday, shortened her black-and-yellow dress, which originally fell just past the knees. Liu sparkled in her frock, a high-hemmed number she paired with leggings. And Wilde kept her look totally runway, keeping it simple with black heels and straight hair.
Read More
Editors' Picks
More on Stylewatch
Top 10 Style Categories
Sites We Love