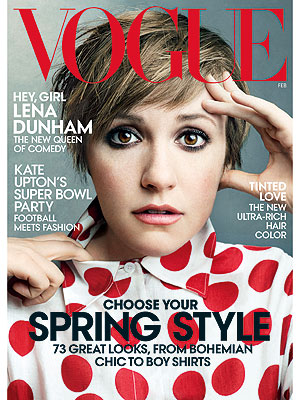 Annie Leibovitz/VOGUE
Lena Dunham may not have been stressed about the internet reaction to her Vogue cover (for the record, we loved it), but prepping for it? That's a totally different story.
In this original short film, shot for Vogue by Henry Joost and Ariel Schulman, Dunham calls up the magazine's international editor-at-large Hamish Bowles for a little help learning the ins and outs of taking a perfect photo. He quickly catches her up to speed on the different schools of supermodel posing, from Cindy to Naomi to Dovima to Twiggy. And before long, the two are hitting their marks to music — though some poses are easier for Dunham to hit than others.
PHOTOS: Obsessed or hot mess? Vote on these daring celeb styles!
Watch the cute video below (and try not to smile while the unlikely duo get silly) and tell us: What do you think of Dunham's cover? Should she have given it a little more Gisele or Veruschka?
Read More