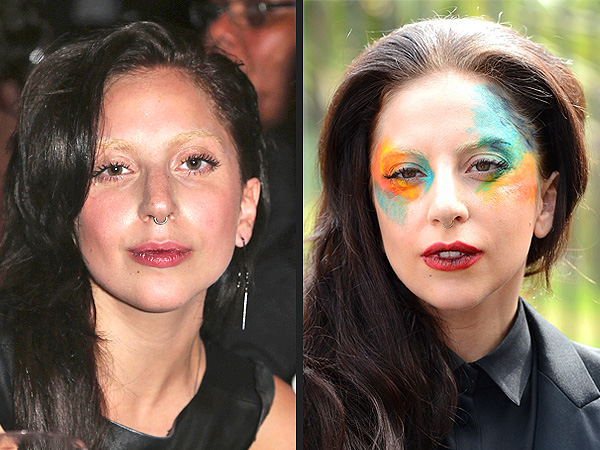 Sonia Moskowitz/Getty, Splash News Online
While Lady Gaga was recovering from hip surgery, we definitely noticed a void in our "crazy celebrity dressing" world that even Rihanna couldn't fill. And the few times she stepped out, she looked almost like any other girl (that is, if any other girl wore a beehive or an exposed bra — she couldn't be too pedestrian).
But at her first big return to the public eye at an event a few weeks ago, she looked totally unlike the Gaga we all know and love: No giant egg, no meat dress, not even a wacky face mask. In minimal makeup, a black dress and dark brown hair, she was almost unrecognizable, and we were wondering whether Lady Gaga was replaced for good by Laid-Back Gaga.
RELATED PHOTOS: See more star style in Last Night's Look: Love It or Leave It?
Read More