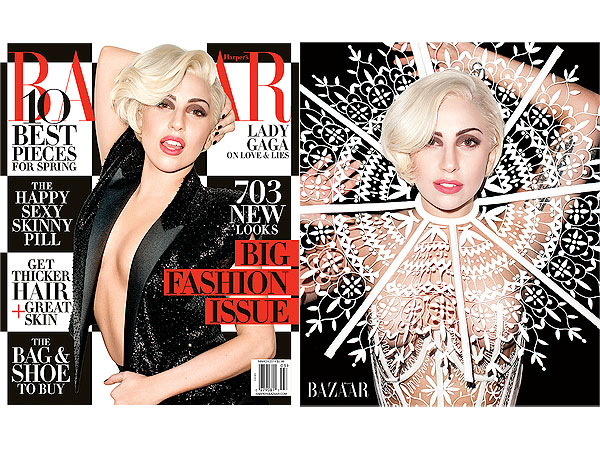 Courtesy Terry Richardson for Harper's BAZAAR
Lady Gaga has worn many hats (literally and figuratively) over the course of her career, but the one she most covets is the crown worn by two of the richest women in the United States: noted philanthropist.
"I always think to myself, How do I want to be remembered?" she muses in the March issue of Harper's Bazaar. "I don't want to be remembered as anything but brave. The only good intention to make money is to help others. I want to be Oprah. I want to be Melinda Gates. If I ever sell products other than my talents, then it will be to give more to others."
RELATED PHOTOS: Runway vs. Red Carpet! Who wore it best: the model or the celeb?