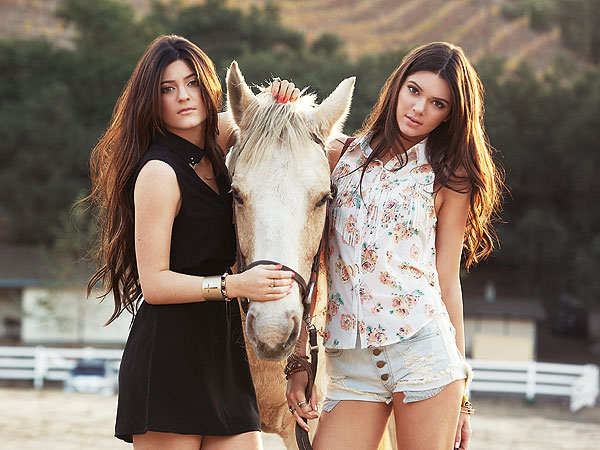 Courtesy: PacSun
If you were launching a clothing line and your siblings had multi-million dollars worth of experience in that area, would you reach out to them for pointers? Well, if you're Kendall and Kylie Jenner, the answer is no: The teen models didn't consult with Kim, Kourtney or Khloé Kardashian while working on their new clothing line for PacSun.
"We were like, 'This is our project. Leave us alone,'" Kylie, 15, tells PEOPLE. "We didn't go to them for advice at all." (And it looks like they didn't need their older sisters' help anyway: The line just launched on Friday and several of its pieces have already sold out online.)
The affordable collection, with prices ranging from $24.50 to $79.50, features pieces inspired by the teens' casual, California style. "It's just a chill, relaxed cool line," Kendall, 17, says, of their designs, noting that she's partial to the chambray button-down, while Kylie adores the dresses.