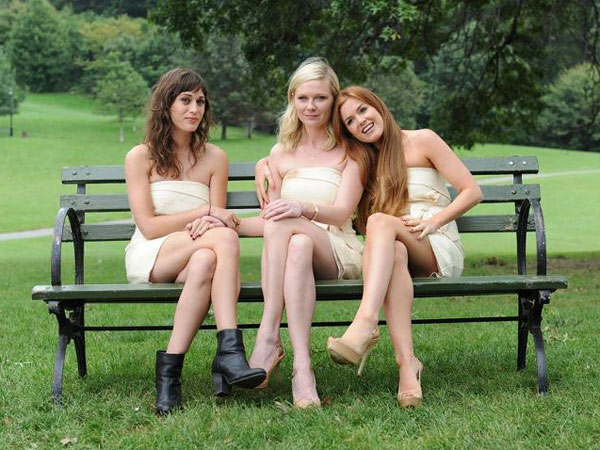 RADiUS-TWC
Even celebrities have to learn to get dressed on a dime.
While Bachelorette boasts some high-wattage stars, the indie film was done on a relatively low budget. That doesn't mean the actresses — Kirsten Dunst, Isla Fisher and Lizzy Caplan — skimped on their wardrobes, though.
"I actually asked Chanel to lend me a bag and a watch for the movie because [my character] Reagan's very put together," Dunst told PEOPLE Thursday at the Los Angeles premiere of the comedy, which hits theaters Sept. 7 and is currently available on iTunes and Video on Demand.
Because the film takes place predominately during the night before a wedding, most of the cast members were in the same outfits for much of the two-month shoot. For Dunst, that meant wearing a high-neck dress almost daily to reflect her character's "type-A personality."