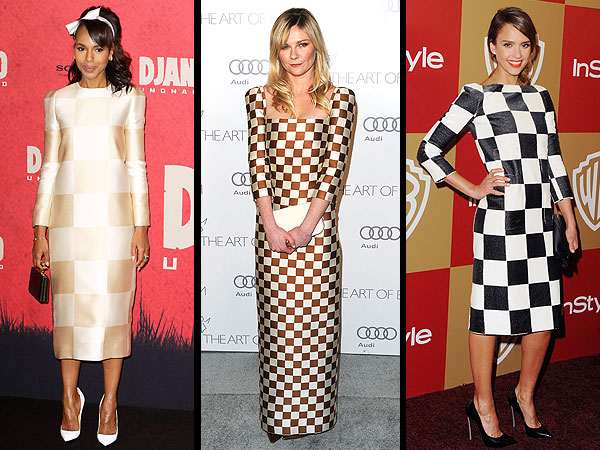 Landov; Startracks; FilmMagic
We're hardly shocked when we spot two celebs wearing the same thing, but rarely do we see multiple stars donning something that's as bold as the checkerboard print from Louis Vuitton's spring 2013 collection.
In just one week, Kerry Washington, Kirsten Dunst and Jessica Alba all plucked dresses directly from the label's runway — and looked anything but square.
Django Unchained's Washington left our office divided when she wore a mid-calf champagne-and-cream dress accessorized with a bow headband and white Christian Louboutin pumps for her film's photo call in Berlin last Tuesday.