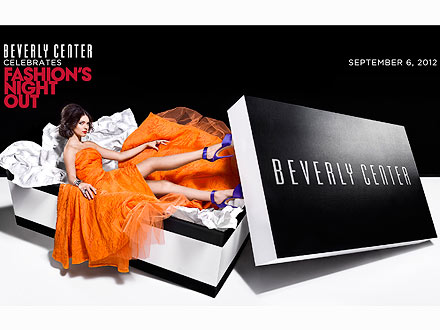 Moshe + Eddie Brakha
Mark your calendar: Fashion's Night Out is Sept. 6. And if you needed an even bigger reminder, there's this: a couture-clad Kendall Jenner busting out of a Beverly Center shoebox in an ad for the evening.
Teen model Jenner is the face of the Beverly Center's Fashion's Night Out bash in L.A., which will include celebrity appearances, in-store events and two big fashion shows (more than 30,000 guests are expected to attend). The shopping center is calling on young Hollywood — led by the reality star — to publicize the big night.