Katy Perry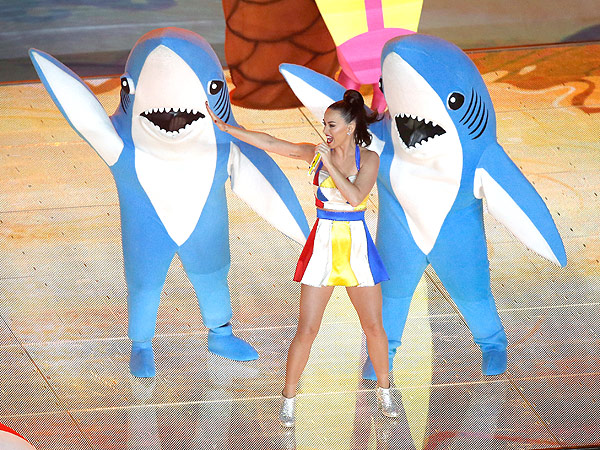 Aaron M. Sprecher/AP
As soon as we saw Katy Perry hit the stage for her touching Grammys performance, we noticed her hair wasn't purple anymore. We also noticed that it looked like she was wearing Solange's ivory, caped wedding gown.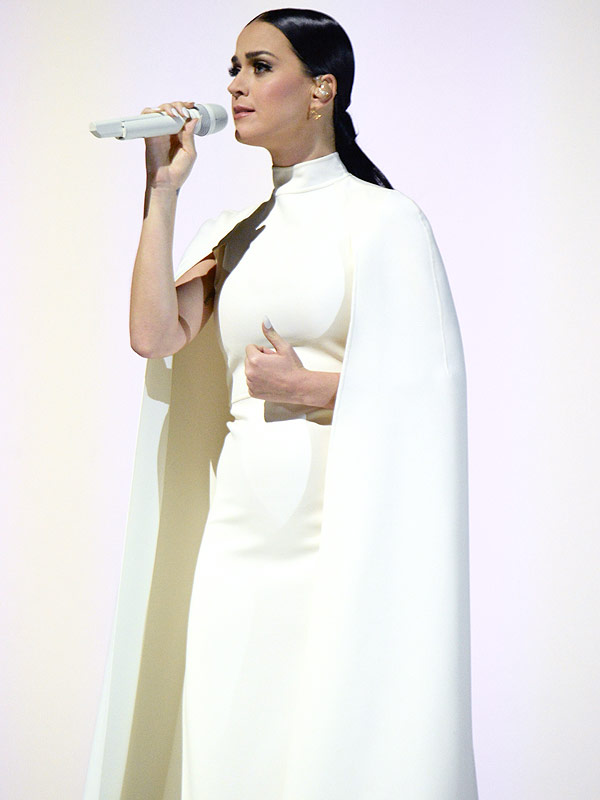 Getty
There are always some big hair changes on the Grammys red carpet, and Katy Perry always manages to be one of them. This year, the singer debuted a new lavender hue, a lighter shade from the deep violet color she's been sporting.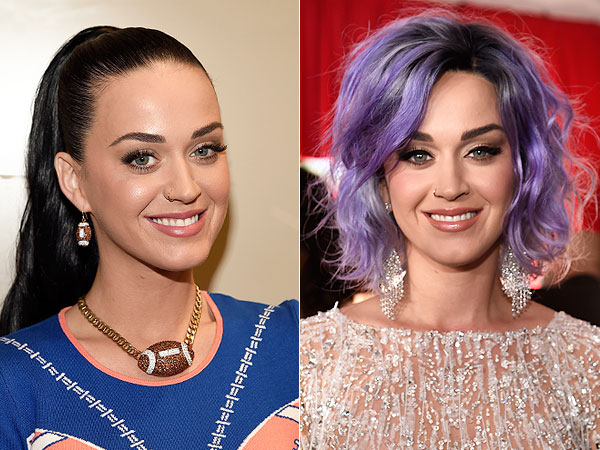 Kevin Mazur/WireImage(2)
The style at music's biggest awards show typically runs the gamut from crazy to well, crazier. Over the years a few looks have hit the carpet that stand out to us, not because of their wackiness factor, but because they're just plain amazing.  Check out the glamorous gowns (and one sleek jumpsuit) that made our best-of list. And yes, Rihanna finds herself among topping our list not once, but twice.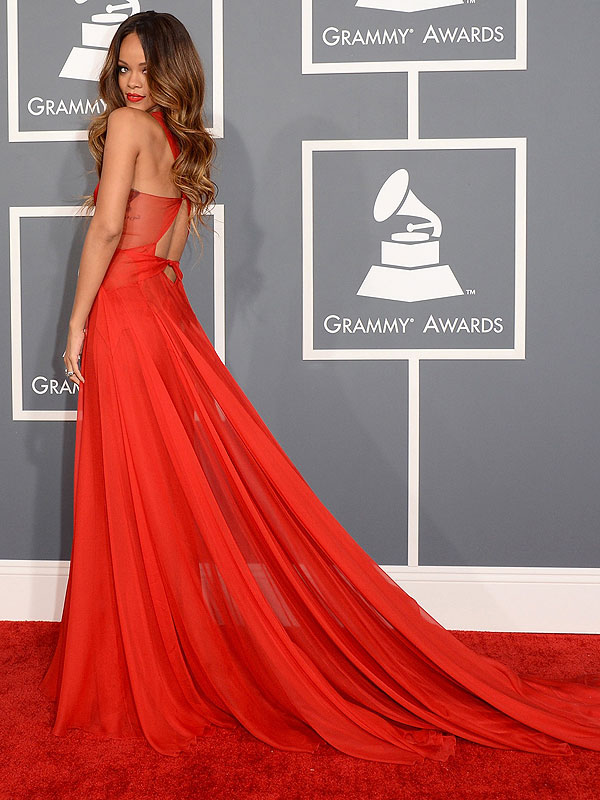 Jason Merritt/Getty
After everyone heard her "roar" during the Halftime Show, Katy Perry wasted no time commemorating her dazzling 12-minute Super Bowl performance (which involved 4 outfit changes, a mechanical lion and so much more). Needless to say, it was definitely a career highlight for the singer so she decided to get a tattoo on the inside of her finger to celebrate — and no, it's not of a dancing shark.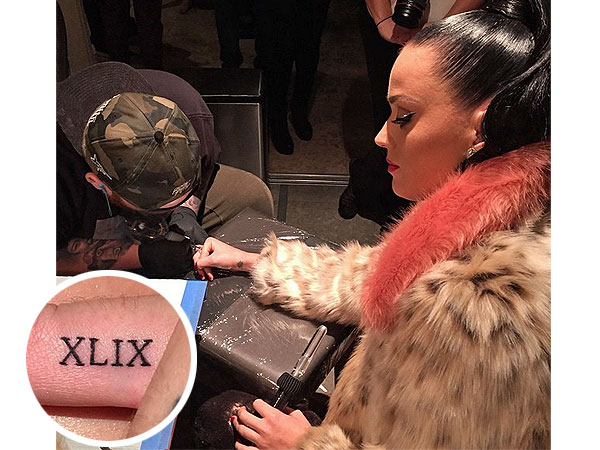 Courtesy Katy PErry (2)
From her football-themed outfit to her football-themed pedicure to all the hints Moschino designer Jeremy Scott dropped about Katy Perry's Super Bowl 2015 halftime show looks, we had a feeling she wouldn't disappoint in the wardrobe department. And true to form ("form" being a thematic bra and plenty of sparkle), she certainly did not.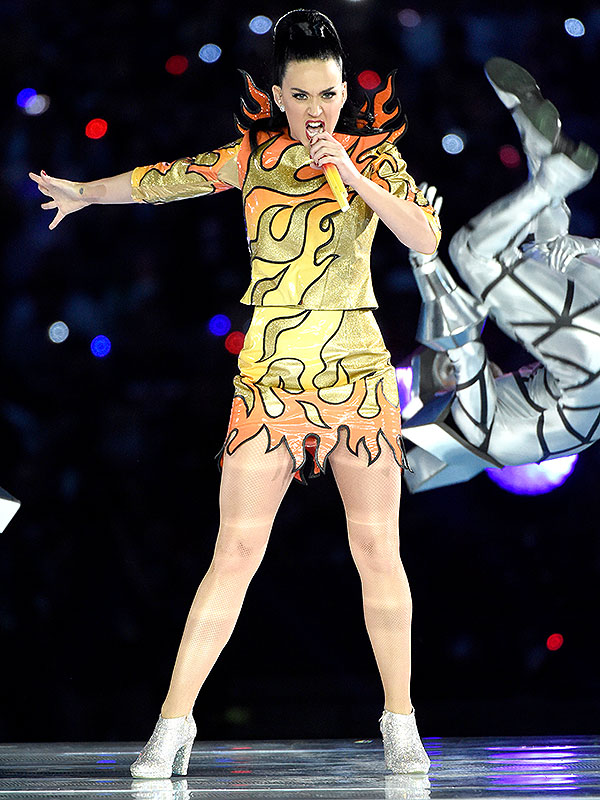 Kevin Mazur/WireImage
Katy Perry now has the perfect outfit to match her football-themed pedicure. The singer attended a Super Bowl Halftime Show event wearing a custom knit crop top and coordinating flare skirt (both RVN) covered in — you, guessed it — footballs, in honor of her role as the big performer at Sunday's big game.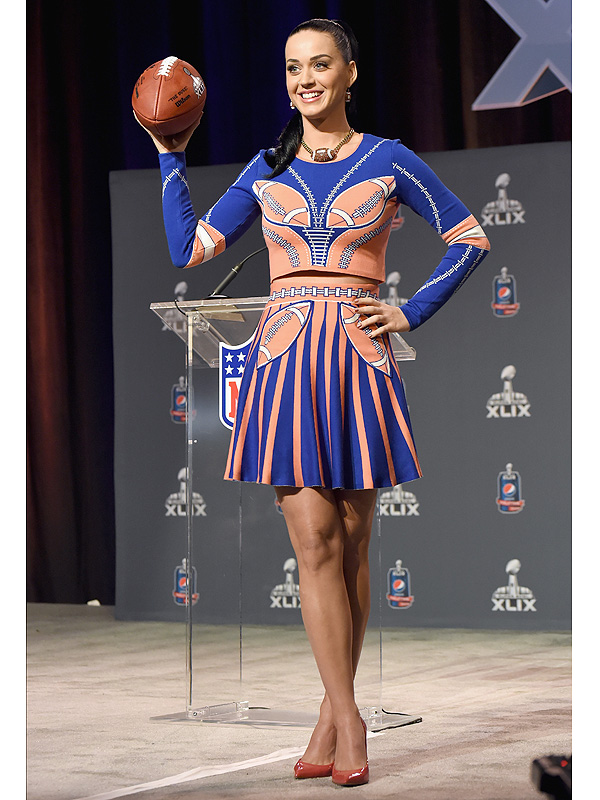 Jessica Miglio/HBO
Editors' Picks
More on Stylewatch
Top 10 Style Categories
Sites We Love