Katie Holmes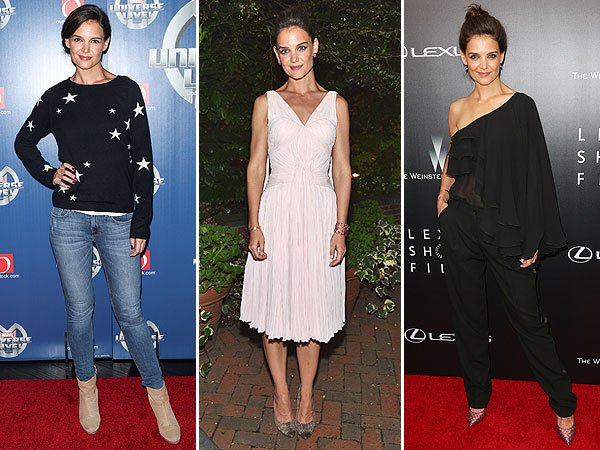 MediaPunch Inc/Rex USA; Dimitrios Kambouris/Getty;
You think you're a "Last Night's Look: Love It or Leave It" addict? You should stop by the office sometime to see us passionately debating, defending and delighting in celeb styles — the good, the bad and the wacky. This week, we round up two looks we were loving and one that didn't quite do it for us — check 'em out below and let us know your faves in the comments!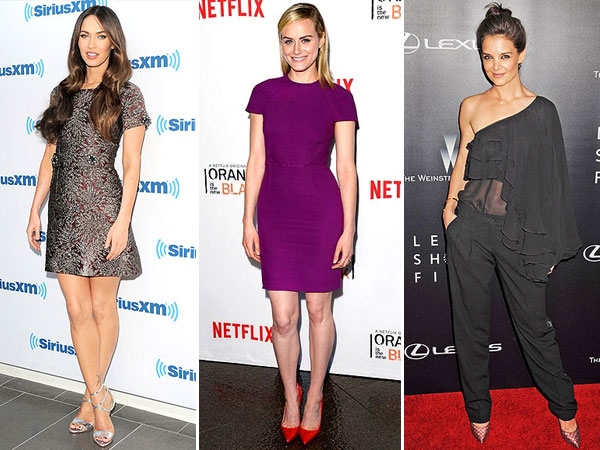 Andrew Toth/Getty; Jason Merritt/Getty; Johns PKI/Splash News Online
Monday's Met Gala had plenty of gowns — some great, some good and some flat-out questionable. In fact, there may have been a higher percentage of questionable looks than usual, which made narrowing down this list very hard. Below, see the four dresses we liked the least (and click here to see every dress from the evening!) — then leave your "biggest miss" look in the comments.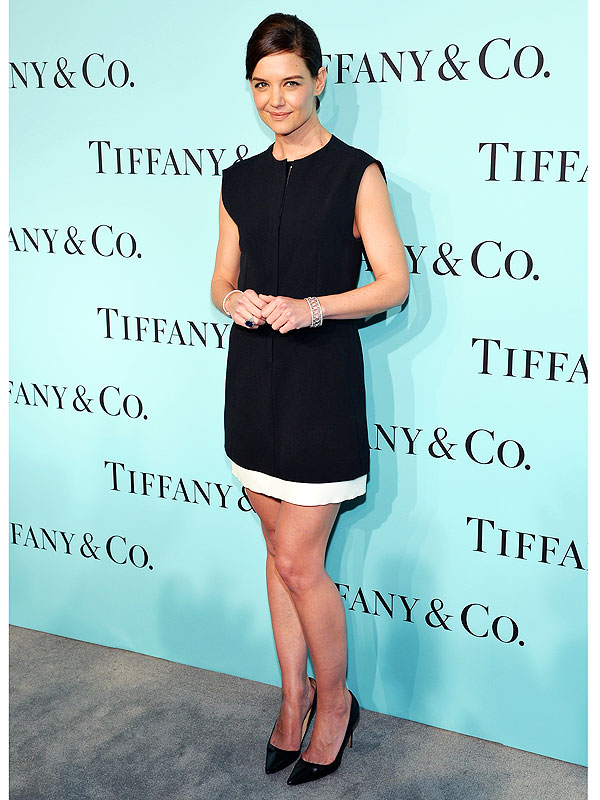 Eugene Gologursky/Getty
Can we have a heart-to-heart? It's about this week's Most Loved Looks competition. Don't get us wrong, we wouldn't mind stealing Katie Holmes's Balenciaga LBD with white trim (worn to the Tiffany & Co. Blue Book Ball in N.Y.C.) — we just think we, as a StyleWatch democracy, can do better when it comes to crowning a winner. Read More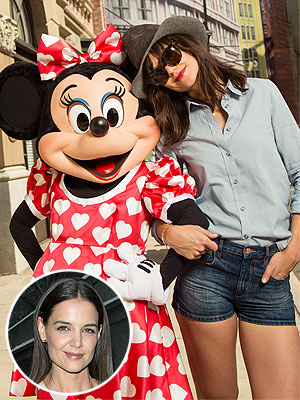 David Roark/Disney Parks/Getty;
Inset:Gilbert Carrasquillo/Getty Images
If you've been following Katie Holmes's recent trip to Disney World you might have noticed something different about the star. We have to admit: We couldn't put our finger on at first, and it was bothering us all day. Finally, we figured out what's new: She has bangs!
The actress sported some fresh fringe underneath her wide-brim topper while vacationing in Florida, and it looks like she also might have sheared off an inch or two from her ends. (We're really loving that wavy style she's rocking as well.) In December, Holmes went for a more severe chop, transforming her chest-length strands into a shoulder-length swingy style.
This isn't the star's first foray into bangs. Back in 2008 she had a banged bob, and in 2012 she sported some shaggy, piecey fringe on her forehead, right before her split from Tom Cruise.
So why the change? Maybe it's a "breakover" resulting from her split from stylist Jeanne Yang on their Holmes &Yang line. Or maybe it's for her new role in the untitled upcoming ABC drama for which Holmes is slated to play an "Audrey Hepburn-esque" New York City socialite (her first starring TV role since Dawson's Creek!).
What do you think of her new look? Are you a fan? Share your thoughts below!
–Brittany Talarico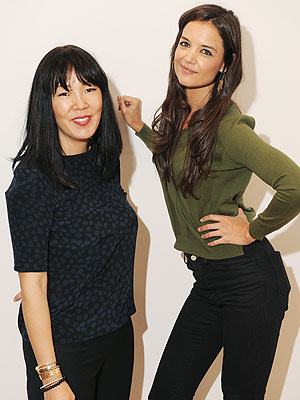 Splash News Online
Many fashionistas were surprised to hear of the sudden demise of Holmes & Yang, Katie Holmes's five-year-old clothing line with her stylist Jeanne Yang. Despite the line's increasingly high profile, landing high-fashion spreads and and a spot at New York Fashion Week, the split had apparently been a long time coming.
At the time, insiders speculated about the reason Holmes and Yang ended their partnership, but the two key players were staying silent. Now, Holmes has spoken to Elle UK about the split. "I loved every minute of my time working on Holmes & Yang. I remain passionate about the design aesthetic we created, and am so happy with what Jeanne and I accomplished," she said. "However I am now concentrating on acting and motherhood, which did not leave the label the time and attention it deserved. I'm really thrilled that the final showcase for Holmes & Yang is in Elle — I had a blast at my shoot for the magazine. It is fantastic to feel like it's ending on a high."
RELATED PHOTOS: See what other stars are wearing right now!
Yang declined to comment to PEOPLE, but last week, a source shared some insight with us. "They have different approaches to absolutely everything: how to run the company, how to promote it and how to handle the press," the source said. "The conflict isn't about any one thing, it's sort of about everything."
What do you think of Holmes's explanation? Are you sorry to see Holmes & Yang go?
–Alex Apatoff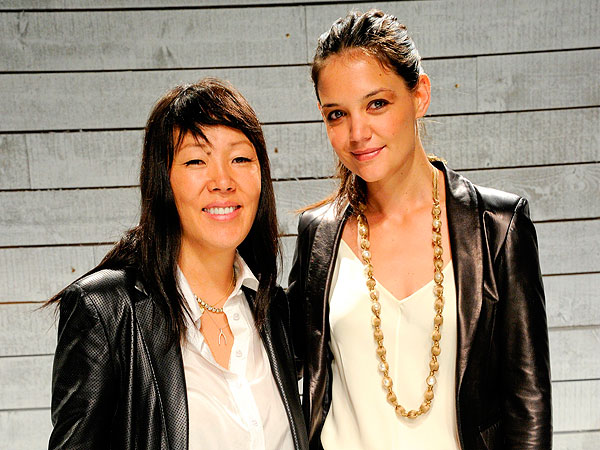 Kevin Mazur/WireImage
Katie Holmes can scratch "designer" off her résumé — for now, anyway. After five years of creating a fashion line with her stylist Jeanne Yang, the two have parted ways.
"The Holmes & Yang partnership has ended," Holmes's rep confirms.
The pair debuted their first collection in Los Angeles in 2009; they eventually showed a collection at New York Fashion Week in 2012, and their designs were worn by stars including Nicole Richie, Amy Adams and Olivia Wilde. Yang told PEOPLE in February 2013 that the goal of their line was comfort for their customers.
RELATED PHOTOS: See what your favorite stars are wearing on the red carpet!
But the flourishing partnership apparently waned in recent months due to a variety of differences, says a source.
Editors' Picks
More on Stylewatch
Top 10 Style Categories
Sites We Love