Katie Holmes
Here's a hair change we totally didn't see coming. Katie Holmes now has a shoulder-grazing bob!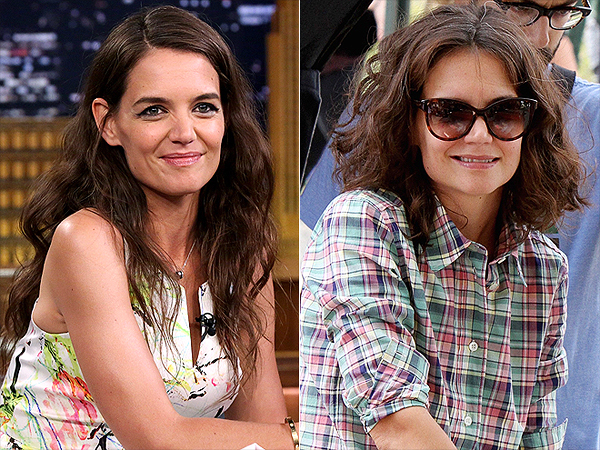 NBC/Getty; Splash News Online
Katie Holmes is opening up — her medicine cabinet and closet, that is. First she shared beauty secrets (did you know she styles her own hair all the time? And that she's dying to try out red?) and now she's opening up to Yahoo Style about all-things fashion. Find out why she's loves Rihanna's aesthetic, her favorite thing in her closet (it's totally not what you expect), plus, the reason why she won't cut her hair any time soon.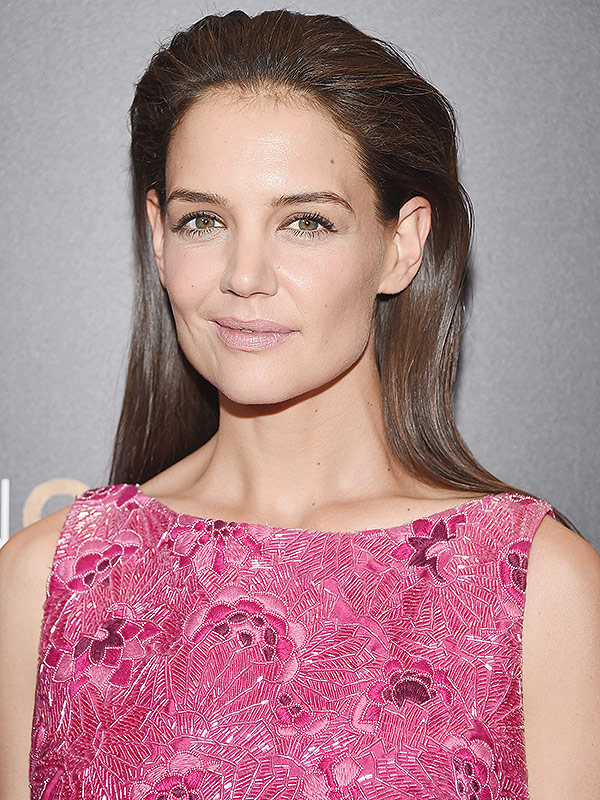 Getty
The Metropolitan Museum of Art Costume Institute Gala always brings a major star hair change. And this year Katie Holmes might take the title for biggest mane transformation. Or she might be playing a prank on us. The star stepped out with a chin-grazing bob and blunt bangs, and the look has some editors yelling, "Cut!" and others yelling back, "No, wig!" But we finally got to the bottom of the great hair debate.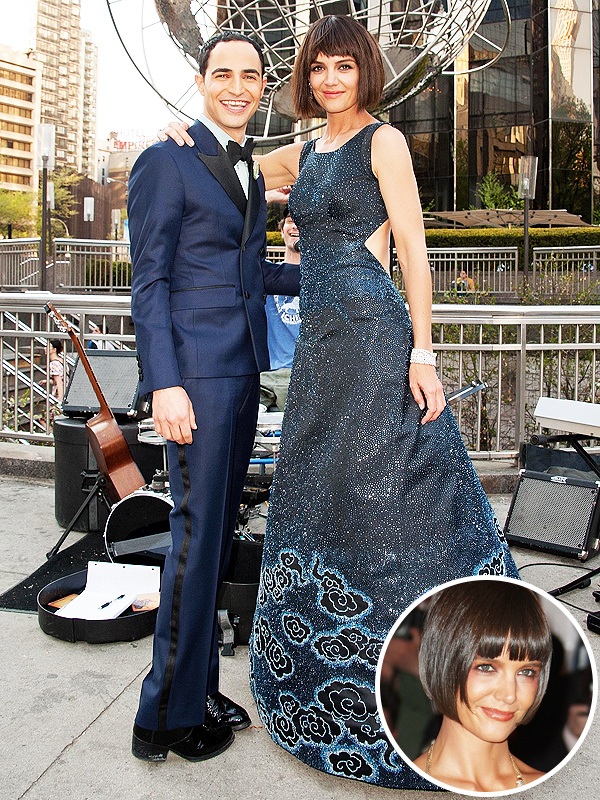 Getty (2)
It takes a village (designers, stylists, hair stylists, makeup artists, manicurists, etc.) to prep for the red carpet, especially for an event as high-fashion as the Metropolitan Museum of Art Costume Institute Gala. So it's no wonder stars are getting ready hours before making their way to the red carpet. But luckily, celebs like Karlie Kloss, Sarah Jessica Parker, Katie Holmes, Diane Kruger and more are sharing every step of the prep process on social media (so we can get a sneak peek).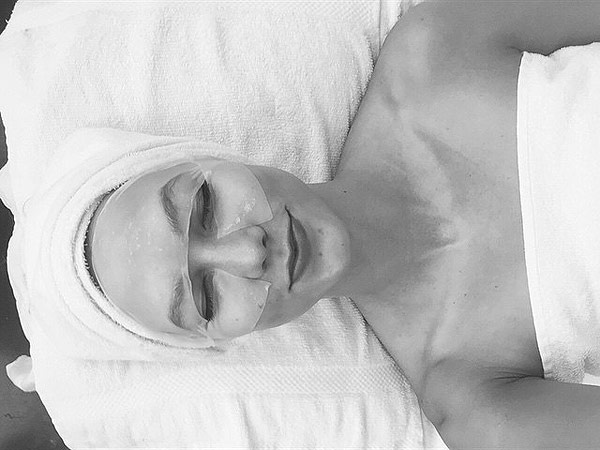 Courtesy Karlie Kloss
We wish we could high five Katie Holmes in person for her latest look. The actress stepped out at Berlin Fashion Week Tuesday wearing a chic winter-ready ensemble that just popped to the top of our "must try outfits" list.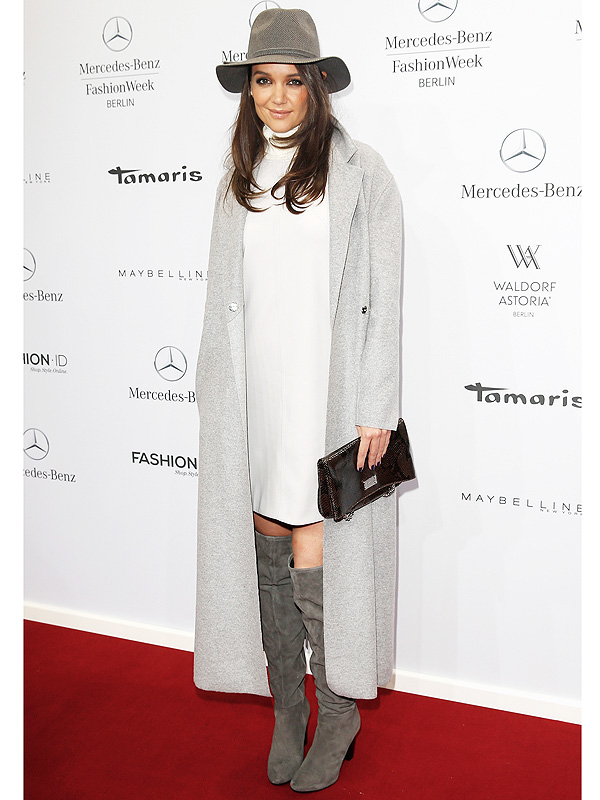 Franziska Krug/Getty
We love when stars take a risk and step out at events with hairstyles they've never tried before. Especially for red carpet moments as major as the Golden Globes!
So we're pretty ecstatic to discuss these never before seen looks on Katie Holmes, Jennifer Aniston and Salma Hayek.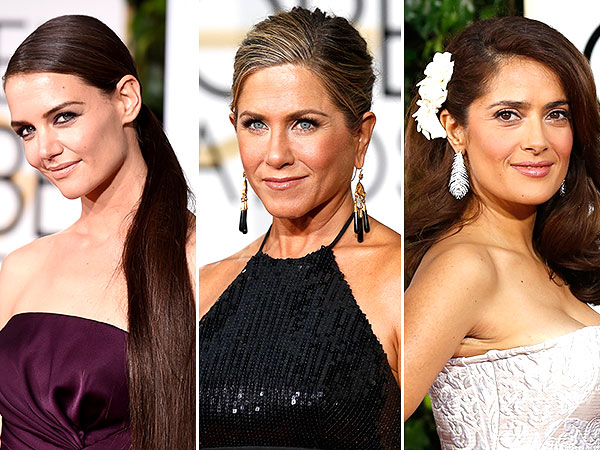 Jason Merritt/Getty ; Reuters/Landov (2)
It's not very often that Katie Holmes lets her guard down. But the Alterna ambassador just gave a very candid, very endearing interview while promoting the haircare line. And we learned quite a few things about her. Here, our seven favorite new facts about Ms. Holmes.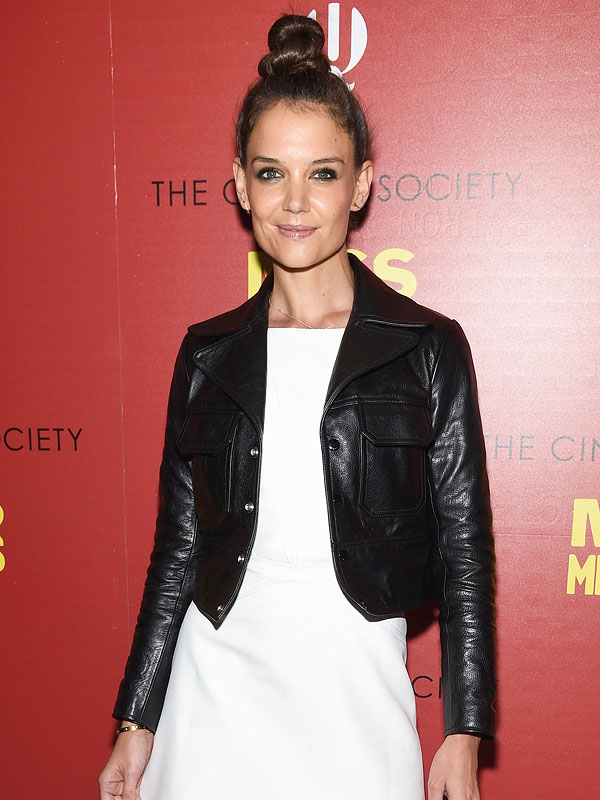 Dimitrios Kambouris/Getty
Editors' Picks
More on Stylewatch
Top 10 Style Categories
Sites We Love