Kate Winslet
She may joke about it, but there's no funny business when it comes to Kate Winslet's ageless beauty.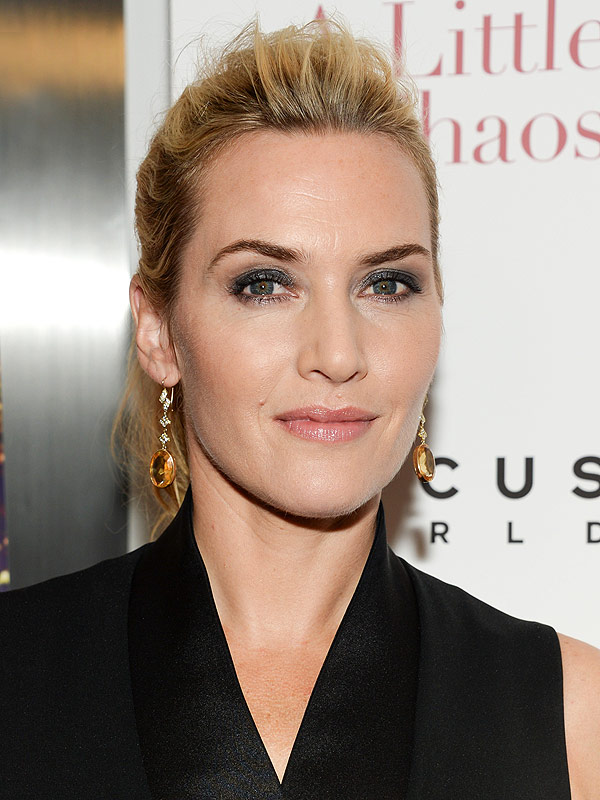 Evan Agostini/Invision/AP
We don't know where Kate Winslet has been, but we're glad she's back. The 39-year-old actress stunned at her first red carpet appearance in months, and we're excited to talk about her look.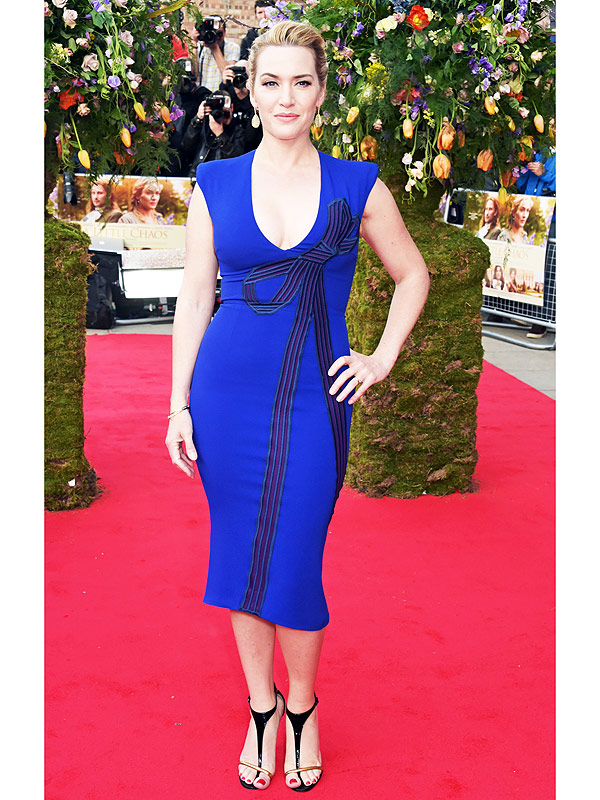 Dave M. Benett/WireImage
Kate Winslet might scare the pants off you as Jeanine in Insurgent (double-belt in the theater, just in case) but she's doing quite the opposite on the cover of April's InStyle. In fact, she's continuing to open up about her happy marriage, the onset of wrinkles and why she's loving the skin she's in.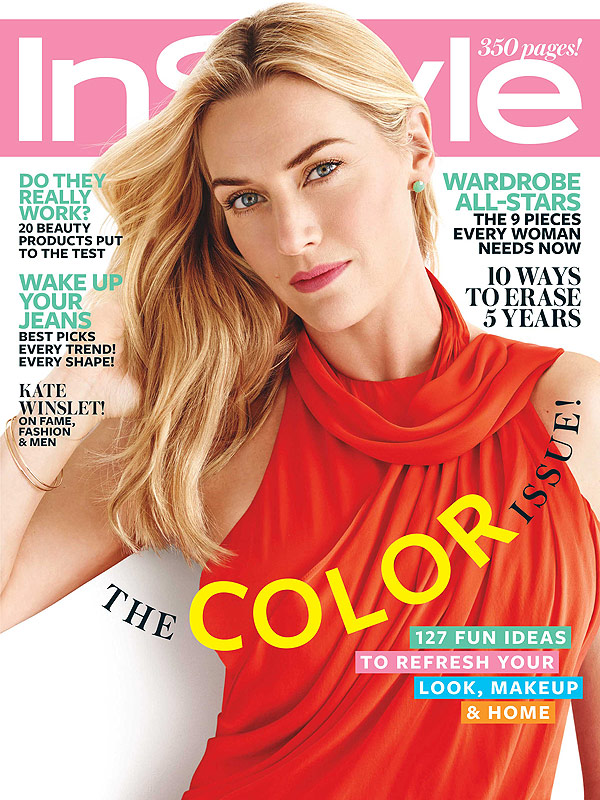 Giampaolo Sgura/InStyle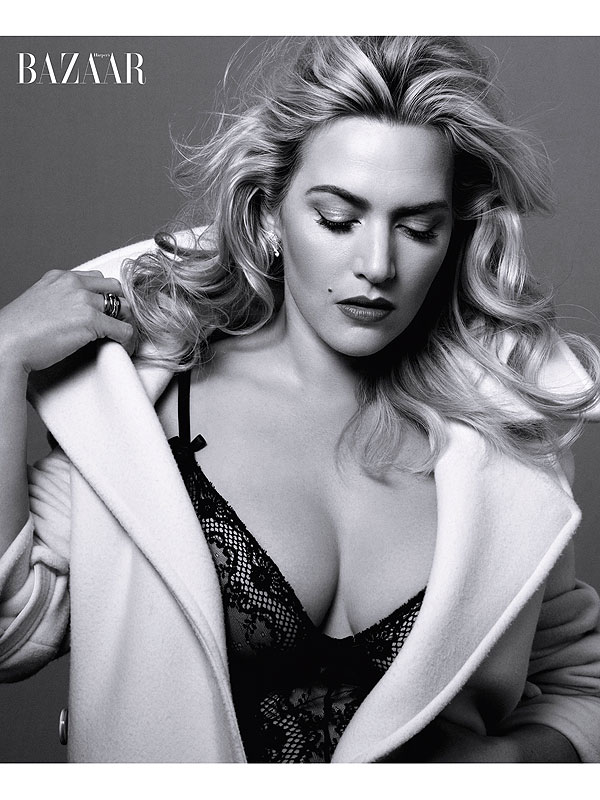 Daniel Jackson for Harper's BAZAAR
For an actress who's had plenty of "Wow" moments on the red carpet and who has been the face of Lancôme for seven years, Kate Winslet insists that her life is everything but glam-centric. For one thing, she hasn't had a manicure in months.
"I know it sounds very self-effacing because people say, 'Oh you're a film star. People probably come to your house to do it,'" the star says in the June/July issue of Harper's Bazaar, her first cover since giving birth to son Bear Blaze in December. "But I don't have the time to get my nails done apart from when I'm doing a photo shoot."
And when she's not hitting the carpet in figure-hugging gowns, Winslet's uniform is a black blazer and Rag & Bone jeans. "They're great, because I'm not quite back into my pre-pregnancy jeans," she tells the mag.
Right now, the new mom quietly resides in Chichester, just south of London, and has no qualms with walking to a café with a girlfriend and baby Bear strapped to her chest.
RELATED VIDEO: See Kate Winslet's Changing Looks!
In fact, it seems Winslet goes out of her way to avoid the trappings of an A-lister. Winslet's marriage to Richard Branson's nephew Ned Rocknroll is largely a mystery to fans. "Nobody knows him — it's brilliant," she says. "They like to think they know him. They like to be judgmental because of his name and everything, but it's fabulous because no one knows anything about him."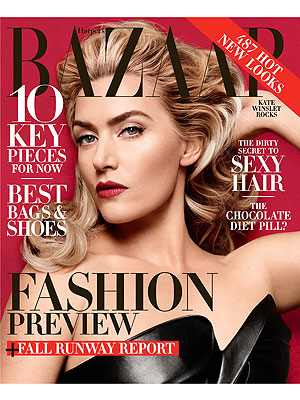 Daniel Jackson for Harper's BAZAAR
The Divergent star turns 40 next year, and says she doesn't live in fear of frown lines. "I'm quite excited about it actually. I really enjoy getting older. You just don't worry as much."
But it's her gig with Lancôme that will definitely help with the aging process — she's marketing their latest wrinkle fighter, Rénergie French Lift: "Working with them does a huge amount for my self esteem, I've got to tell you."
For more on Winslet's latest projects, visit Harpersbazaar.com or pick up the June/July issue, on stands May 27. And tell us: Do you share Winslet's attitude on aging? How about manis?
–Catherine Kast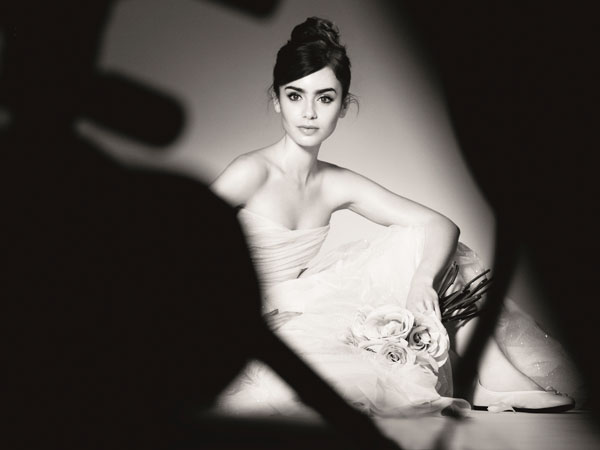 Courtesy of Lancôme
Lily Collins may play a demon slayer in her latest film The Mortal Instruments: City of Bones, but in real life she leaves her slaying to the red carpet, where she consistently knocks us dead with impeccable makeup looks like an extremely smokey eye and a bright red lip (not to mention her signature thick brows). So even though she's still a relatively new addition on our style radar, we're hardly surprised to learn that she's just landed a major beauty contract.
RELATED VIDEO: On which side do you fall in these major beauty debates?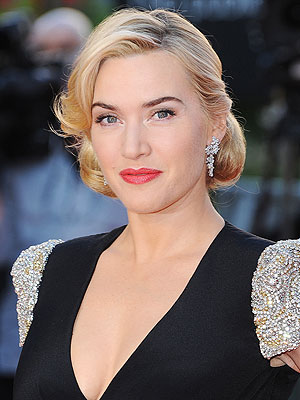 INF
–If this behind-the-scenes video is any indication, Kate Winslet's next Lancôme ads are going to be stunning [The Cut]
–Want Giuliana Rancic to deliver handpicked goodies to your door each month? OK, can't get you that, but this is pretty darn close [FabFitFun]
–What is it about Michelle Obama that makes some fashion designers so cranky? [Fashionista]
–First there was Braison; now there's another Miley Cyrus sibling making a foray into modeling [Huffington Post Style]
–Can you guess who's the newest face of Forever 21? Hint: She's a super-buzzy singer [MTV Style]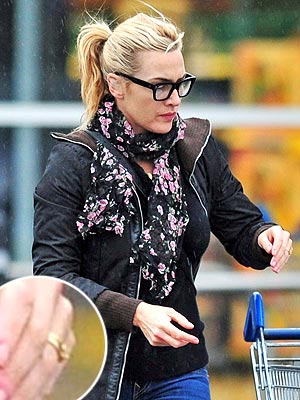 Bauer-Griffin
When Kate Winslet married Ned Rocknroll in December, she got a killer new family name — and it turns out the ring that came with it isn't half-bad either!
While grocery shopping in Hampshire, England, the actress, 37, gave the first glimpse of her engagement ring since Rocknroll, 34, proposed last summer — plus the wedding band she received from him in early December. It appears to be a simple yellow-gold setting with a solitaire stone and a matching band.
It would seem that Winslet has a preference for bold, chunky rings; her previous wedding ring (from her marriage to Sam Mendes) consisted of thick silver-colored bands with inlaid stones.
Tell us: What do you think of Winslet's rings from Ned Rocknroll?
–Alex Apatoff
PHOTOS: SEE MORE STAR MEMBERS OF THE 'GINORMOUS CARAT CLUB!'
Editors' Picks
More on Stylewatch
Top 10 Style Categories
Sites We Love